Why Should You Make Your Own Yogurt

13 Jan 2011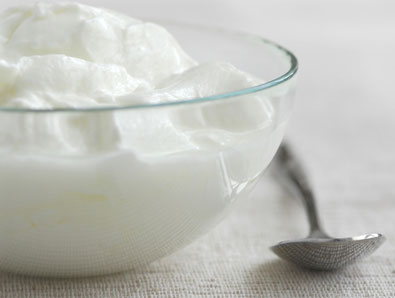 Do you start your day with a bowl of yogurt? If yes, then why don't you try to make your own yogurt instead of buying it from the grocery store? The question is that why do you need to make your own yogurt when it's an inexpensive and easily available item. In my case, I believe in having my homemade yogurt on my breakfast table. For me it's a satisfying practice and a way to have the first hand experience of dairy fermentation. Apart from personal satisfaction, there are number of reasons that justify the making of your own yogurt.
Here are some of the factors that I would like to share with you.
Make your own yogurt daily and enjoy the freshness in its taste. It will taste better than any other commercial yogurt.
Your freshly prepared yogurt will be far cheaper than the one you buy from your grocery store.
The smoothness and softness in your homemade yogurt will answer you that why should you make your own yogurt.
You will be able to adjust the level of tang in your homemade yogurt. We all know that the acid produced by the bacteria leads to tartness in the yogurt. So once the yogurt becomes tart as per your taste, you can keep it in the refrigerator and hold the fermentation process.
Likewise, you also have a control on the flavour of the yogurt. You can add some flavours in the milk before you leave it for fermentation and get more delicious yogurt.
Make your own yogurt and remain away from the artificial sweetener and stabilizers that are normally found in commercial yogurt. 
I hope after going through the abovementioned factors you won't question again - why to make your own yogurt. So get ready and have your homemade yogurt daily  tomorrow onwards.
Image Credit: mylifetime.com
Why Should You Make Your Own Yogurt