How To Choose Sweet Wine At A Restaurant?

19 Mar 2011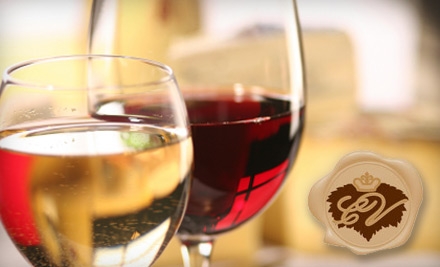 Choosing the right sweet wine at a restaurant can make your dining experience the sweetest to savor and remember. So read on for a few tips to choose sweet wine.

The right wine-food pairing can prove to be a winning combination to help you rise in toast for the rhyme and reason of the occasion.
There are the two distinct red and white wine varieties from which you can make your pick. Both these offer dessert- the sweet wines as well, to help you fulfill the sweet indulgence.

Here are a few tips for you to choose sweet wine at a restaurant
First and foremost prepare a list of wines that wed well with food, since you would love to take in the winning spirit with the right sort of food to stomach it well.

 
It is possible to get a wine list of the restaurant you are planning to visit (from their websites) beforehand itself especially if you are hosting a grand get-together where you wouldn't want to be fumbling with the labels of sweet wines.

 
If it is for a gathering and you are the host it would help to do a bit of research on the different wines the restaurant has in stock. •    If advance preparation is not possible then catch hold of the sommelier (the wine expert) before you choose sweet wine at a restaurant. Most of the restaurants render the services of a sommelier. A sommelier will guide you through the wine nuances.

 
Get hold of the menu card or the wine list card from the restaurant and look for the chef's specialties and suggestions alongside the menu item.

 
You could also browse through the list of stylish wines, which will feature descriptions of the like of added chocolate chips, (dry or sweet), full-bodied red wine etc. This will help you in what you are looking for.

 
As regards food pairing with wines, Food and wine should accentuate each other. A food leaving a sour taste can do well with a wine which has high acidity, whereas before choosing sweet wines you should ensure that the dessert or sweet dish is a degree less sweet than the wine and vice versa; if you want the flavors to come out distinctly.

 
So before you choose a sweet wine here is a list of the sweet red wine varieties:

 
Vermouth: Vermouth is a popular sweet red wine, which is available in the white variety and is used in a variety of cocktails.

 
Brachetto: With its tinge of sweetness, Brachetto is typically Italian that can go well with mildly sweetened foods.

 
Ice wine: Despite its name, ice wine is heights of sweetness. So revel in the warmth of this wine and you could build a memory frozen in time

 
Merlot : Apt for those initiating into the wine, merlot is a popular sweet red wine with a mild flavor and the pink-colored white merlot is a topper when you have decided to choose sweet wine

 
Dessert: Satiatingly sweet the dessert wines can also be referred to as the late harvest wines and have a higher degree of alcohol. Ice wine is also a dessert wine.

 
Port: Ports especially the ruby will render the best sweetness you seek but stay away from the vintage ports as the degree of sweetness will be very less.  

 
Muscat: The Muscat wines are delightfully sweet and form a base for dessert wines.

 
White Zinfandel: If you are looking for the mildly sweeter variety of wine, the pink-colored white zinfandel can fulfill a promise as it can be enjoyed with a variety of foods.

 
To choose a sweet wine from the white-wine variety, there are the Chenin Blanc, Muscadelle, Passito wines and  Asti spumant, to name a few.

 
You need not be a wine-maker or sommelier to choose the right sweet wine, just unleash your spirit to revel with the spirit that celebrates the joy of food and wine.
Photo courtesy: dealsurf.com
How To Choose Sweet Wine At A Restaurant?