The Top 10 Varieties Of Kosher Wine

1 Feb 2011
The world of kosher wines have become very interesting with many varieties of kosher wine making its appearance in the wine market. This article introduces the top 10 varieties of kosher wine in the year 2010. Previously, New York State was the leading producer of kosher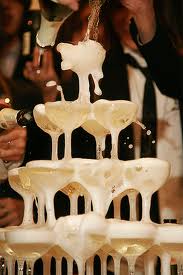 wines made with Concord grapes. Not any more, modern times are seeing many varieties of kosher wine made in traditional regions of Italy, Napa Valley, France, Hungary, South Africa, Chile and Israel. Moreover, the various kosher wines are being produced using different varieties of grape.
10 Best Varieties of Kosher Wine in 2010
The many varieties of kosher wine have been reviewed and the top ten include:
Galil Mountain Yiron 2006 – this kosher wine is aged for a period of six months in small barrels of oak. The bottle of wine is elegant with a cherry-berry nose filled with oak, vanilla and dried herbs.

Gonzalez Byass Tio Pepe Palomino Fino – the extraordinary fino has been supervised by rabbis and have few versions. The various kosher wines extend a woody flavor and aroma of olives. Ideal to accompany fish or chicken dishes.

Yatir Forest 2006 – the kosher wine is superb and contains, Cabaret Sauvignon, Merlot grapes from Yatir forest. The wine is crimson red and flavored with Mediterranean herbs and currants.

Primo-V Moscato – Italian varieties of kosher wine, Moscato is

sweet, effervescent and textured wine. Refreshingly delicious with persistent bubbles the kosher wine can be used for all occassions.

Herzog 2008 Late Harvest Clarksburg Chenin Blanc – sweet and dry, this kosher wine has a honey and raisin flavor and scent. The content of alcohol is only 9% and hence going for a third glass is normal. The kosher wine is light and verve.

Le Mourre de L'Isle Cotes du Rhone 2009 – these varieties of kosher wines are perfect blends of Mourvedre and Grenache, from Rhode Valley. Ideally consumed as food wine, people enjoy it all the time. The kosher wine is loaded with spices, ripe berries etc.

Yarden Cabernet Sauvignon 2006 – among the various kosher wines produced by Israel, this one is special and delicious. The layered complex taste of oak, leather, black current, berry can impress any body.

Cantina Gabriele Montepulciano d'Abruzzo 2008 – a full bodied kosher wine in deep red color. The wine is characterized by black cherry scent and a lingering after taste.

Tierra Salvaje Carmenere 2010 – among the various kosher wines, this one is violet red in color with an earthy flavor of plums, pepper and a berry aroma to match.

Bartenura Moscato 2010 – these varieties of kosher wine preserves the natural aroma of Moscato grapes in the finished product. The wine is fresh and peachy in taste. Best served chilled.
Kosher wines complete a good kosher table. Kosher wines are believed to be good for health both physical and mental. Buy your favorites from among the various kosher wines listed above.
Image courtesy:blogs.forward.com/;www.ifood.tv/
The Top 10 Varieties Of Kosher Wine