What Drinks Can Be Made From Pinot Noir Wine
27 Dec 2010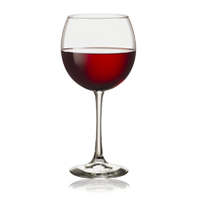 What Drinks Can Be Made From Pinot Noir Wine? Pinot Noir is a red wine made from Pinot Noir grapes derived from French words 'pine' and 'black' for the nature of the clustered dark grapes. It is a difficult variety to cultivate. Pinot Noir has high Resveratrol content in it and is healthy. Reveratrol is an antioxidant with anti-inflammatory properties. Pinot Noir is French Burgundy's most famous Noble grape. Known and loved as "Red Burgundy" in much of the world, Pinot Noir can be among the most elegant wines coming out of France. Today, Pinot Noir is planted in regions around the world including: Oregon, California, New Zealand, Australia, Germany and Italy.
Wine is an integral part of life in several countries and opening a bottle makes eating a fine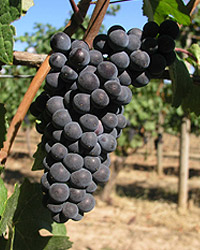 dining ritual. Their variety is endless and sometimes it takes a special expertise to identify the taste and enjoy the different flavors in addition to choosing the right wine for the right meal. Making cocktails of wine is a fine art and when made the right way is a connoisseur's delight. Champagne is a whit sparkling wine made from 100% Pinot Noir and Meunier mix, the champagne is labeled Blanc de Noir (white of black).
Pinot Noir is mostly enjoyed by itself and is not as popular to make a cocktail as other sparkling wines are. So what drinks can be made from Pinot Noir wine.
Red Wine Spritzer: 2.5 ounces of Red Wine,6 ounces of Seltzer or soda water,1 lemon or lime twist. Fill the glass with ice and seltzer or soda water. Garnish with lime twist and enjoy this refreshing and healthy drink.
Malibu Cocktails and Cranberry Champagne cocktails are also popular mixed drink and can be tried with Pinot Noir if you are adventurous.Ice, 30 ml Malibu, 30 ml Pinot Noir Champagne,15 ml lemon juice. Combine in ice and see how it goes with your palette.
Queen Charlotte : 200ml red wine, 50 ml Gendine syrup. Stir them and add lemon/lime soda for a sparkling fizz and summery tang.
Sea-Side Summer Bliss: 2 parts red wine with 2 parts cider/ 1 part lemonade/lemon soda for a fruity mix by the sea.
Kalimotoxo: Red wine and coco-cola in a tall glass with ice cubes and a twist of lemon.
Experimenting with different cocktails is fun and innovative to bring in new blends and tastes with a fruity tang. I personally prefer my Pinot Noir unadulterated to enjoy its richness.
Image Credit: wikipedia.com
What Drinks Can Be Made From Pinot Noir Wine