How To Find A Good Dry Wine For Cooking?
10 Nov 2010
There's only one thing that matters the most when you talk about wine – taste. Whether you drink wine or use it for cooking, a good dry wine, which had been aged for that perfect period of time, is the most essential ingredient and there is no substitute for this. So, if you plan to cook with wine but are not sure how to find a good dry wine for cooking, keep these basic points in mind: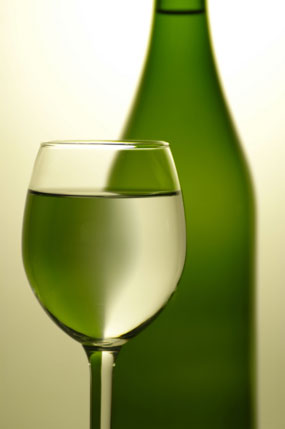 •    Sample tasting: Sample tasting is an important step for finding a good dry wine for cooking. You can visit the local wineries and taste the samples they have to offer before selecting a particular one. You can also attend the "Taste Of" food festivals, where you can taste various samples on display and then choose only the ones you prefer. Do not ever buy a wine without tasting it. And, do not use a wine for cooking that you cannot drink.

•    Take advice: If you know a wine expert, there's nothing like taking suggestions from them. But, if you don't, then even taking advices and suggestions from your friends who had been using wine for cooking is a great idea. You can also request them to give you a wine sample from their bottles to taste so that you know exactly which wine they use and how it tastes, and whether you would like to use it in your recipes.

•    Trust Brands: At times, it helps a lot when you simply trust and depend on certain brands, which more or less have a tried and tested usage in cooking. For example, if you are just a beginner, use any good dry wine like Sauvignon Blanc. But you can also try using Chardonnay wine, if you are already experienced in using wine in cooking and know how to deal with the relatively large degree of acidity that surfaces when Chardonnay wine is reduced.

•    Wine Club: Joining a wine club is also a good idea for finding a good dry wine for cooking. You not only get to taste different wines here, but also know and understand the differences between each. It is this good understanding of wine that goes a long way in helping you choose the right kind of wine for your dishes.
The most important point that you need to keep in mind while finding a good dry wine for cooking is that, use wine that suits your palette. Every individual has different tastes, especially when it comes to wine. Therefore, the thumb rule is taste the sample and go only by the one that you like. With these few tips in mind, finding a good dry wine for cooking is not at all a big deal.
Photo Courtesy: konaki.co.uk
How To Find A Good Dry Wine For Cooking?