How To Fake Being A Wine Expert

1 Oct 2010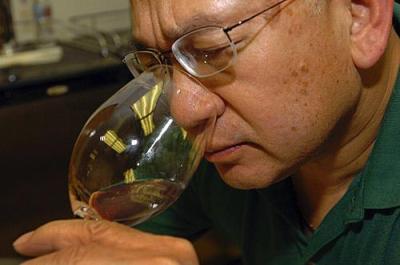 So – you wish to learn, how to fake being a wine expert! Well – it is quite simple, you just have to be smart and prove your expertise in the presence of others who are actually wine experts. Faking being a wine expert will require you to master some basics of wine and learn some tricks on how to 'wow' a wine, in spite of not understanding some specific details related wine.
Here are a few tips on how to fake being a wine expert:
                                                                                                                                                      

• You will just need to make a study of how experts drink wine, how they talk about wine and how they select their wine. You need to get some basic ideas of choosing a wine which is dependant on the color, region and dryness of wine. 
                                                                                                                                                       

• Keep some main points of wine production, wine growth and wine features as well as wine types at your finger tips. Keep talking about such facts time and again – as if you are sharing your knowledge and information with others. It will make others believe that you have some great deal of knowledge on wine.
                                                                                                                                                    

• You need to refine your wine choice too and make it different from all others present. Have one or two lines ready as explanation on why you chose a particular wine and how such wine is different from all other varieties which are present, because someone is sure to ask you the reasons for your choosing that wine.
• If you taste too many varieties of wine, keep a notebook with you. Pretend noting down several facts related to the wine, like sweetness, tang, taste, flavor, vine information and other details. Wine experts often do this for further studies, so this can be a great advice.
• Keep a note on all vineyards across the region, gather some information about them and keep talking about wine tasting parties and celebrations with all others present. Ask guests if they have been to any particular party and if they have tasted a particular variety – you might not have visited such a party or celebration, but when you ask others such questions, they will feel that you have been there and have some great knowledge on the same.
                                                                                                                                                    

• Talk about the recent changes in wine making and wine processing often and ask others about what they feel. What they think about the new-age way of drinking wine? You can also start discussions on anything related to wine and vineyards which others might not be aware. 
                                                                                                                                                   

• If you find that something is being discussed about which you are not much aware, instead of walking away, just take part in the discussion and put some neutral comments.
                                                                                                                                                   

• You, need to drink in style and don't let others realize and feel that you are not an expert. Learn about the latest wine drinking style from the internet and adopt it with others. Share jokes and stories related to incidents and events on wine making from the past.
Image credits: 8asians.com
How To Fake Being A Wine Expert