How To Make Hot Spiced Wine

1 Oct 2010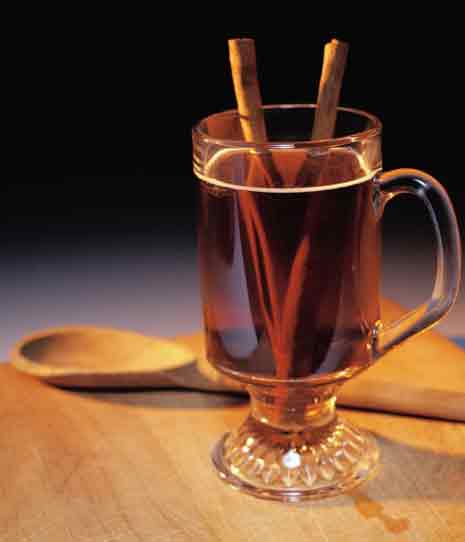 Have you ever tried hot spiced wine? Learn how to make hot spiced wine in any winter evening – you will vouch, that you probably never made anything as wonderful as this wine. It is ideal for chilly winters when you just love to sit by the fireplace with your friends and family, munch some hot spicy snacks and have hot spiced wine. Here are some tips which shall help you to make the hot spicy wine in a few steps.
Making Hot Spiced Wine
To make this hot spicy wine you will need some great red wine – you can choose any wine flavor which you love, along with other ingredients like cinnamon, cloves, orange, lemons, some sugar and cooking pot for making the wine.
Making hot spiced wine will require you to pour some water in a pot and then place it on your stove. You can then add all other ingredients which you have gathered to make your wine and add it in the water one by one. Let this solution boil for around ten minutes. You need to keep stirring the solution all the while. Once done, you can then remove it from the heat. You can add the wine in this solution. You can also add the lemons or orange which you have already sliced previously. If you wish you can add some other spices or herbs or fruits in this stage. The more of spices you will add, the better and spicier it shall be. Once you have added all the ingredients which are necessary you should again heat the solution. Here is one trick – do not make the mistake of boiling the solution, but just warm up the solution.
You are almost done. You now need to strain the mixture and pour it in a jar or wine glasses. You might not get the exact spiced up wine in the very first attempt, so do not be disappointed if you fail to get the flavor, you had been looking forward to. With some time and practice you will be able to get the perfect in taste and flavor. Moreover, you can keep adding your own touch to the wine – it will help you get a unique flavor for the wine.
Here are some tips which shall help you to make the best of spiced up wine.

• You should never overcook the wine when you are heating it, as it shall spoil its flavor. It is best to let the wine get heated at low flame.
                                                                                                                                                       

• You do not have to use the most expensive wine in this recipe. Our very common red table wine works excellently all the time.
                                                                                                                                                           

• This is a very hot wine – so taste it before serving the wine to everyone around.
Hot spiced wine taste much better than normal wine and add zing to your life!
Image credits: winesediments.net
How To Make Hot Spiced Wine