How To Send A Bottle of Wine As A Gift
7 May 2010
Gifting a bottle of wine often denotes love and thoughtfulness because of the warmth a wine exudes in gatherings as well as in solitude.  A delightful present, wines can be gifted to people for virtually any occasion — birthdays, anniversaries or even for Thanksgiving. But how to send a bottle of wine as a gift?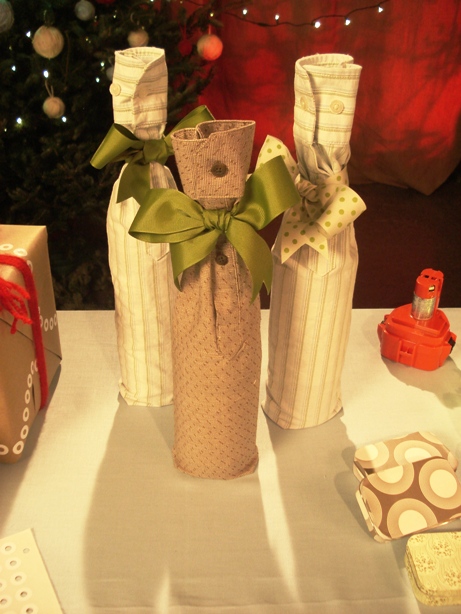 Given the strict regulations of the United States Post Office or goods carriers such Fedex and DHL, it is very difficult for common people to mail a bottle of wine to some address, as most courier services refuse to ship wines for gift purposes. Besides a special license, people are often asked to dish out heft y amounts of money as shipping charges for sending a bottle from one place to another. So how to send a bottle of wine as a gift without burning a hole in your pocket?
1. One of the easiest ways by which you can send a wine bottle as a gift is by visiting a wine shop and asking them to ship the wine for you. Very often, strategically and geographically well-placed wine shops offer the option of shipping wine bottles for customers. Though this service comes for a charge, but it is a safe and legal way to mail wine bottles. 
2. Another alternative is to search for online wine shops or wine boutiques which offer affordable options for sending wine bottles from one city to another. These online wine stores also post bottles of wines inside the same city from where the gift is being sent. In most cases, the dealers gift wrap and attach note cards with your name themselves. Also they will courier for you any other letter or note you would like to send with that bottle of wine. Often, these wine dealers also use decorative wine boxes to send the bottles of wine. These wine boxes are usually customized and ornamented to suit the occasion, if any, like Christmas or Easter. 
3. You can also send the wine bottles with a friend, relative or acquaintances from work or club to hand deliver a bottle of wine for you. By far the safest option, sending wine bottles with a person you know offers the assurance that the gift will be delivered in its best condition.  Though you can offer money to the person who will carry to the destination, it is a polite gesture to gift something nice and warm to that person too for the service he/she is giving you.  
Image credit- images790.bloguez
How To Send A Bottle Of Wine As A Gift