How To Easily Choose A Wine
5 May 2010
Renowned author on wines, Andre Simon, had once aptly quoted – "Wine makes every meal an occasion, every table more elegant, every day more civilized." He, however, forgot to mention how to easily choose a wine to make every meal an occasion.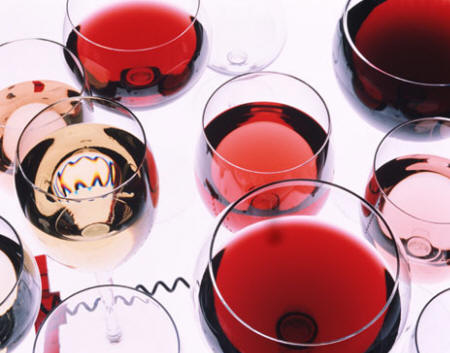 An alcoholic beverage made using crushed grapes and yeast; wines are the perfect beverages for any occasion and can be consumed alongside any dish, but choosing a perfect wine is a tough job.  Wines are mostly selected to go with certain meals or dishes. With more and more wine manufacturing companies claiming theirs is the best wine, how to easily choose a wine?
1. One of the best wines that can be easily paired with meat dishes as well as salads and vegetables is the very light wine Sauvignon Blanc. A form of white wine, Sauvignon Blanc is a dry wine, as in, it isn't very sweet to taste. 
2. A good wine to go with poultry dishes and fish is the Chardonnay. A very popular white wine, Chardonnay can be easily distinguished from other wines by its fruit-like aroma. 
3. In case you are looking for an elegant red wine, you can try out the Pinot Noir. It is wine which is can be distinguished from other wines by its plum or cherry-like flavor. This wine can be paired with meat dishes as well as with poultry. 
4. Pinot Grigio is the perfect choice if you are looking for a wine you can pair with seafood. It can also be consumed with Italian dishes like pastas.
5. A good choice for pairing with red meat or sauces is the Cabernet Sauvignon. It is best known for its bitter-sweet flavor and vanilla-like aroma.
6. For pairing with spicy food items and pizzas, you can try Zinfandel. An amazing red wine, it comes in several flavors like blackberry and raisins. It is more alcoholic than most other wines and is best consumed with barbequed meat.
7. Merlot is the wine for you if you are looking to pair a beverage with casseroles and roast meat. Best known for its unique oak and chocolate flavor, Merlot is the ultimate choice for special occasions.
8. The most commonly consumed wine during Thanksgiving, Beaujolais Nouveau, is known for its lightness and versatility of taste. Beaujolais Nouveau is also a wine which can be stored for a long period of time.
9. The best wine for pairing with grilled food and vegetables is the Shiraz. This wine can be distinguished from other wines by its strong bell pepper, cloves and black pepper like aroma. 
Image credit - thesunblog
How To Easily Choose A Wine