Tips To Make Ham Balls For A Perfect Dinner Party

29 Jun 2012
If you want to make your dinner party impressive, you should start off with ham ball appetizers which are guaranteed to be a surefire hit. These tiny bites of flavor are absolutely essential during Christmas time as pre-dinner snacks but they can also be made any time during the year. Ham is particularly rich in Vitamins like Vitamin B, Vitamin E and Vitamin A along with a range of minerals. However, we do suggest you consume it in moderation. We particularly love ham balls that are glazed with sauces but do take a look at our top tips on how to make really great ham ball dinner party appetizers.
Making The Best Ham Balls as Dinner Party Starters
1. Choosing and Preparing the Ham.
You will be able to find several different varieties of ham in the supermarket. For example, ready cooked and cured ham is the cheapest version. You will also find seasoned and flavored ham like maple glazed ham, honey and mustard ham, peppered ham, etc. Country hams are aged up to a year, contain a lot of salt and they can be the most expensive versions in supermarkets. Modern day hams are milder in taste and are preserved with phosphates and salts to ensure that the meat lasts longer. The size of the ham is also important. You will be able to buy the meat in sections. For ham balls we suggest you buy the butt end which is meatier and easier to cut and carve. Apart from whole hams, you will also be able to find fresh ground ham meat, canned ham and even commercially prepared ham balls. You can use any version that you like to prepare the ham balls but homemade versions usually taste the best. Once you have the ham meat, you will have to cube the meat and prepare it for making ham balls.
2. Using Other Ingredients
Traditional recipes combine ground or cubed ham meat with finely ground pork to add taste and flavor to the ball. To bind the pork meat and ham together, chefs may use Graham Cracker crumbs or whole wheat or shredded buckwheat or even all purpose flour. To make a delicious filling ham ball, some chefs may also add oatmeal, cornflakes or potatoes to the mix. The ham balls are then bound with egg or vegetable oil to form balls. Any variety of ingredients can be used to flavor the balls according to personal taste.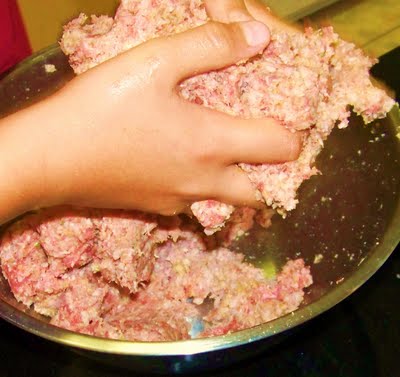 4. Preparing and Serving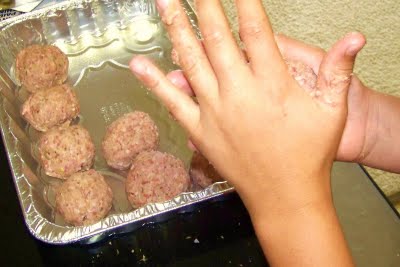 The ham balls are usually pan-fried till semi-cooked and then baked with a glaze. The most commonly used glaze is usually fruit or mustard based glazes as they seem to combine well with the meat. For example, some chefs use a mix of brown sugar, water, vinegar, mustard and salt to glaze the balls. Others may use pomegranate molasses, pepper and wine or even red currant jelly to glaze the balls before serving.
Tips
These ham balls freeze well and they can be made well in advance, pan fried and stored till required. Just remove the balls from the freezer five hours before serving, defrost and bake with the sweet glaze before serving.
Ham balls are an ideal snack or starter for any meal. As they are served with their own sauces, they make a soft, spongy and very flavorful appetizer. However, nearly every family will have its own version of this Christmas Classic. Do share your version with our readers here.
Image Credit – huntersdiningout,
Tips To Make Ham Balls For A Perfect Dinner Party