Tips To Make Crab Balls For A Perfect Dinner Party

29 Jun 2012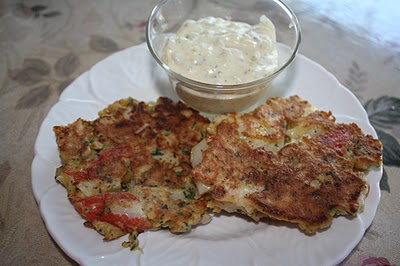 The right appetizers can make or break a dinner party as you need to make a dish that is tasty but light in texture. Light appetizers made with a few ingredients but with a delicate taste like crab balls are ideal. They will titillate the taste buds of your diners but will be light on the stomach. You can collect the crab meat yourself or buy the meat from a supermarket to make the dish. Crab meat is rich in vitamins and minerals like selenium, iron, zinc, and phosphorous. The meat can be combined with a range of ingredients and deep fried to create the perfect appetizers for any event. If you are using crab meat for the first time, we have a few tips that you can use to create the perfect crab balls for any event.
Making Perfect Crab Balls for Your Special Event
1. Preparing The Crab Meat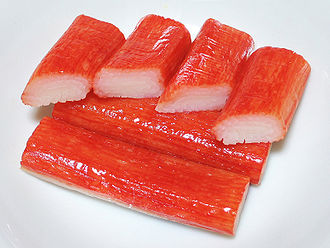 You can buy whole crabs, boil them and then collect the meat from the shells and claws. However, cleaning crabs is a messy business and it can be very difficult to ensure that the crab meat is completely shell-free. We suggest you try canned crab meat which is shell-free and easy to use. It is also available commercially in canned and frozen versions. The canned and frozen meat is graded into several categories and the price varies accordingly. For example, Colossal Lump is the most expensive crab meat as it costs about $40- $50 per pound. However, it is the best grade and quality of canned meat. The meat is sweet and with a fine texture. You should serve these chunks whole and but you can use them to make crab balls as well. However, to make crab balls we suggest you use claw crabmeat which is cheap and affordable the most flavorful.  
2. Other Ingredients
Crab meat is incredibly savory and sweet at the same time. Most chefs prefer to use the least herbs and spices which will not overwhelm the taste of the delicate meat. You can use onions, tomatoes, dill, white pepper, Worcestershire sauce, dry mustard, commercial seasoning mix, parsley, paprika and herbs to flavor the crab balls. To bind the ingredients together, you can use wheat flour, breadcrumbs, corn flour, potatoes or egg crumbs.
3. Preparing and serving the Crab Balls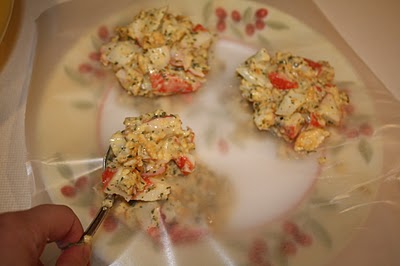 The crab balls may be dipped in batter and then deep fried or baked before serving. A few chefs may roll the meat into balls and then serve them with a sauce without any cooking to retain the fresh taste of the meat.
Tips
If you are collecting fresh crab meat, make sure that you pick female crabs as they have more meat and the meat is tastier. We also suggest you find fresh Dungeness crabs, blue crabs or any crabs that have a shell larger than 6 inches in width for boiling and collecting the meat.
Shellfish allergies are common. Instead of using real crab meat, you can use faux crab meat which is also readily available. This is a fish based artificial meat that can be treated to resemble crab meat. Pollock meat is preferred but other fish like White Croaker can also be used.
If you want to prepare a completely vegetarian version, you can use TVP, tapioca starch, egg whites, etc which are combined and then treated to taste and appear like crab meat.
Crab balls are a delicious starter for any meal. Of course, if you want to make the process easier, all you have to do is buy readymade crab balls from the supermarket and simmer them or deep fry them before serving. Everyone has their own variations on the basic recipe though. Do write in to us with your version through the comments section.
Image Credit – busymomrecipes1.blogspot, wikipedia,
Tips To Make Crab Balls For A Perfect Dinner Party