Tips To Make Potato Balls For A Perfect Dinner Party

28 Jun 2012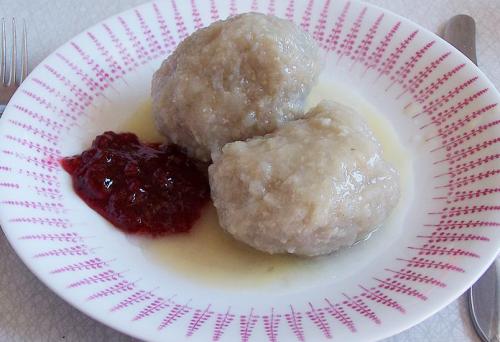 Most people like potatoes as they can be served with anything. Potato balls are  versatile in taste and texture and they can be used to make a range of different appetizers for dinner parties and other special events.
Potato is remarkably rich in iron, carbohydrates, fiber and essential vitamins and it also have a very delicious taste. We do have a list of tips that you can use to make your own version of potato balls for a special occasion.
How to Make Perfect Potato Balls As Appetizers?
1. Choosing and Preparing Potatoes
There are several different varieties of potatoes that are used to make potato balls. Most varieties have their own distinct taste and flavor but we suggest you pick a local variety that you know and like. Choose firm potatoes with no eyes and discolored patches on them. Wash and peel the potatoes and simmer them in salted water to cook them through. If you are using whole large potatoes, you can cube them. If you are using small new potatoes, you can simmer them till cooked and then peel them after the potatoes are cooked.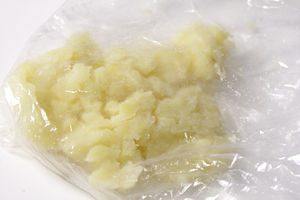 2. Seasoning and Preparing the Potato Balls
These boiled potatoes may now be flavored with any variety of spices and herbs. Some chefs like to use sour cream, cheese and dill while others may use paprika and cheese. The potato mash may also be seasoned with onions, chili, tomatoes, curry leaves and mustard to make an Asian-inspired potato balls. The combination of ingredients is limitless as potato can combine with any flavor. After seasoning the potato mash, balls are prepared and then deep fried. For an easy version, you can even roll the potato mash with leftover cold meats, scrambled eggs and minced meat to make delicious potato balls. Some chefs also like to stuff the balls. For example, a meatball or an egg is wrapped with potato mash and then deep-fried to make a filling appetizer. You can also choose to bake the balls but deep frying creates a lovely meltingly-soft center in the potato balls that is really delicious.
Tips
Russet potatoes are the most commonly used potatoes. They have a light fluffy texture that is idea for making potato balls. If you cannot find russets, you can always use white potatoes, round potatoes, red potatoes or new potatoes that are great for mashing and rolling into balls.
On an average, you can prepare 3 average sized russet potatoes per person as appetizers but you will require 8-10 new small potatoes for each guest as they are smaller.
Potato balls are usually served as a snack or appetizer and it is a great way to start a meal. The balls can be made in a range of sizes and in several different flavors with a few basic ingredients. Most people will have their own favorite version and you can write in to us with your favorite recipe for potato balls.
Image Credit – ifood,  wikihow,
Tips To Make Potato Balls For A Perfect Dinner Party