Tips To Make Fish Balls For A Perfect Dinner Party

26 Jun 2012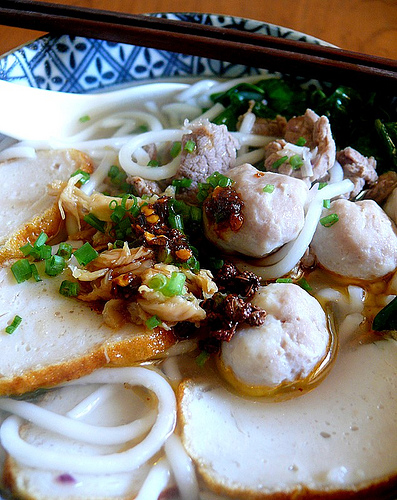 Not everyone likes fish but fish balls are a delicious alternative that everyone will love. Fish meat is rich in Omega-3 fatty acids which are excellent for skin, bone and body health. It also picks up flavors and tastes easily from the spices and herbs that are added to the dish.
Making the fish balls is a little difficult and labor intensive but they are well worth the effort.
Take a look at our top tips on how to convert that whole fish into lovely spongy fish balls as quickly as possible.
Making Fish Balls the Quick and Easy Way
1. Choosing Fish for the Fish Balls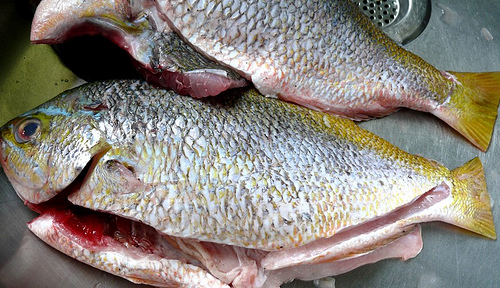 There are several different varieties of fish that can be used to make the fish balls. We recommend that you use spotted mackerel, Spanish mackerel, Basa fillets, tofu fish, or the yellow tail barracuda for making your fish balls. These fishes are deep sea fishes with a high Omega-3 oil content which makes them very nutritious and healthy. These fishes also contain a special protein which will make the fish paste for the fish balls stick to each other.
2. Preparing the Fish Paste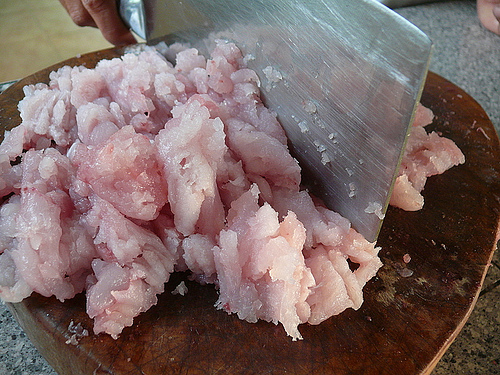 You can buy the whole fish and then fillet it to collect the fish meat. A spoon is used to scrape the remaining flesh from the vertebrae and the fillets. If you don't want to do that, you can just buy fish fillets that are already skinned and deboned for making the balls. Once you have the flesh, you have to start chopping it finely. As you chop, you have to add salted water, white pepper and cornstarch which actually makes the fish paste springy, glossy and sticky. You have to keep chopping the paste till the paste turns smooth. After the chopping process, chefs recommend pounding or slapping the fish pate on to a kneading board. This process causes the formation of a sticky protein in the fish paste which will make the fish ball springy and fluffy. You can skip this step but the texture of the fish ball is affected considerably.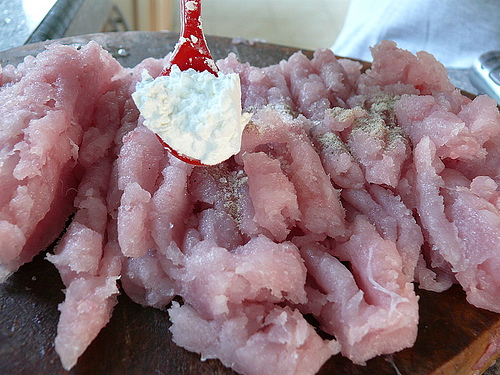 3. Cooking the Fish Balls
The easiest way to prepare the fish balls is to simmer them in a flavorful stock. You can also simmer the fish balls in a thick sauce or deep fry them to make crunchy snacks.
Tip
An easier process of making the fish paste springy is by whipping it in a blender and then dumping the paste into icy cold water. '
Fresh fish requires more water and salt to create the right consistency.
If you don't want to make the fish balls from scratch, you can purchase them from Asian specialty food stores.
Fish balls are very popular snacks in Asia and several different versions are available in supermarkets as readymade snacks. Fresh fish balls are made from fish paste and they are very healthy. However, large amount of konyaku or konjac fillers are used in readymade fish balls and there will be a significant taste difference. Its worth trying out both versions though.
Image Credit – hungerhunger.blogspot
Tips To Make Fish Balls For A Perfect Dinner Party