Tips To Make Chicken Balls For A Perfect Dinner Party

26 Jun 2012
Nearly every one likes chicken and it can be cooked in a range of different ways. However, chicken balls are a quick and simple way of combining chicken meat with a range of ingredients to make super-delicious but beautifully simple finger foods. You can choose to make the balls yourself or buy readymade chicken balls that can be deep-fried, braised, baked or grilled with any variety of sauces or seasonings.
Take a look at our top ideas on how to make juicy chicken balls as snacks or appetizers for a special occasion.
Making Delicious Chicken Ball Appetizers in a Jiffy
1. Choosing the Chicken Meat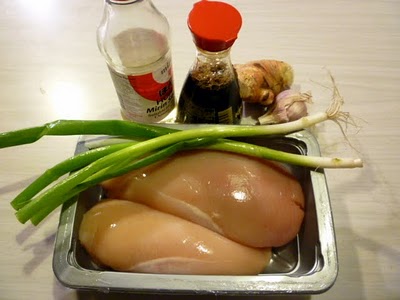 Most supermarkets now have frozen chicken meat and mince readily available. You can choose to buy frozen meat or you can pick whole chicken pieces and mince it to make chicken balls. We would recommend that you buy low fat, organic chicken mince or mince your own for a different taste and texture. If you are in a hurry, you can use frozen mince as that has been made from breast meat without skin and which is labeled as 'low-fat.' If you want a slightly richer meat ball with fat in it, you can use mince that that has been made from the drumstick with stick or from thigh fillets with skin. If you are using low fat, organic chicken meat, the dish will be low in fat and very healthy. Some chefs prefer to use whole chicken pieces that have been cut into bite-sized pieces to make balls. Other chefs may also combine chicken meat with veal and pork to add flavor, fat and texture in the meat ball.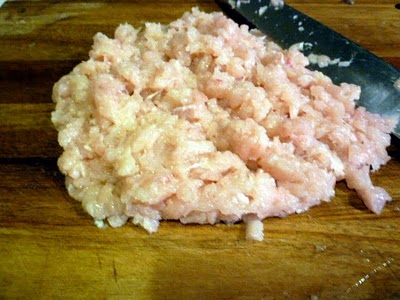 2. Seasoning the Meat Balls
You can use any variety of spices and herbs to season the meat balls. Usually, chefs will use a binder like egg or breadcrumbs, spices and herbs to season the meat and they may also use a stuffing inside the meat ball. A few spice combinations you can try are as follows-
You can create an Asian- flavored meat ball by using powdered coriander seeds, cumin seeds, black pepper powder, cinnamon sticks, powdered poppy seeds and red chili powder.
Some chefs prefer a simple seasoning of salt, pepper, sweet and sour chili sauce, and finely chopped coriander.
Another popular Asian spice combination is finely chopped ginger, garlic, green chili, pepper powder, and fennel powder to create a savory tasting meatball.
The seasoned chicken mince may be stuffed with cream cheese, bleu cheese, shredded hard cheese, flavored potato and cheese, lentils and vegetables to create a unique and gourmet ball appetizer for festive occasions. If you are using chunks of meat, you can season them with the same spices and seasonings and then dip them in a batter of wheat flour, corn flour, salt and pepper for frying.
3. Preparing and Cooking
The mince is shaped into balls, stuffed and then cooked in a range of different methods. You can simmer the balls in a thick tomato based sauce; baste them with barbeque sauce and grill them; fry them in hot oil; bake them in a hot oven etc. If you are using meat chunks, you can dip them in batter and deep fry them before serving.
Tips
You can also buy readymade chicken balls from the supermarket and use them in the same way.
Serve the balls or chunks with ketchup, sweet chili sauce, guacamole, teriyaki sauce, hummus or any variety of dips and sauces. Some chefs like to serve the chicken balls in a light chicken soup as a main dish. No matter what type of meatball you prepare, these delicious meat balls are going to disappear as soon as you make them.
Image Credit- goodcookingforhardtimes.wordpress, 3hungrytummies.blogspot,
Tips To Make Chicken Balls For A Perfect Dinner Party