Tips To Make Peanut Balls For A Perfect Dinner Party

22 Jun 2012
Crunchy roasted peanuts are an ideal snack for parties. However, peanut balls are a fun and interesting way of serving flavored peanuts for special occasions. Sweet peanut balls can be created by combining sugar-coated peanuts with toffee, raisins and chocolate chips while savory versions can be created by combining roasted peanuts with spices, herbs and other ingredients.
We've listed a few tips by which you can make these simple peanut balls for a special occasion.
Making Crispy Peanut Balls For Special Occasions
1. Choosing Peanuts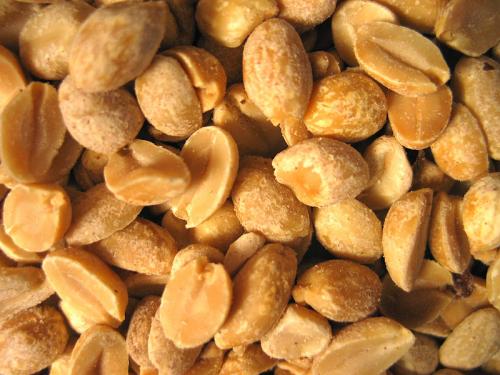 Roasted peanuts are available in plain, salted and flavored versions. You can buy canned peanuts from the supermarket for use. If you don't want to buy readymade peanuts, you can buy fresh groundnuts and then boil them or dry roast them in the oven for use. The peanuts can then be powdered, coarsely ground or used whole to make the balls. Some chefs also prefer to use peanut butter instead of whole peanuts to make peanut balls.
2. Other Ingredients Used To Make Peanut Balls
Peanuts may be combined with Rice Krispies, flavored cornflakes, flavored cereals like choco puffs or puffed rice, jaggery, raisins, honey, agave nectar, and butter to make sweet peanut balls. Savory versions are also produced by combining the peanuts with savory puffed rice, meats like chicken, lamb or turkey, potatoes, onions, herbs, spices and breadcrumbs to form savory peanut balls.
3. Preparation and Serving
Partially crushed, whole or ground peanuts may be combined with popcorn, marshmallow, melted honey and butter to form sticky balls. These balls are then rolled in sugar sprinkles or cornflakes and served as flavored peanut balls. These balls do not require cooking. These sweet peanut balls can also be dipped in melted white chocolate or dark chocolate before serving.
Savory peanut balls are made by combining whole or crushed peanuts with a range of ingredients like chicken, lamb, turkey, vegetables, spices and bread croutons. These balls may then be baked, deep fried on pan fried before serving.
Some chefs pound the peanut powder with onions, jaggery and salt to form soft moldable balls which are fried and served as snacks. These are also referred to as groundnut or peanut laddus.
Peanut butter balls can also be made by simmering peanut butter with butter, corn syrup and sugar. The paste is then poured over cornflakes, popcorn, marshmallows and then rolled to make sweet peanut balls. These balls may also be stuffed with dates, chocolate chips or marshmallows and then dipped in melted white or dark chocolate.
Tips
You can make sugar-free versions by using agave nectar, natural peanut butter, unsweetened apple juice, and nonfat dry milk powder.
Peanut balls are an interesting snack for adults and children. Several different combinations can be made with the same ingredients and stored for later use as snacks. In fact these peanut balls make for wonderful gifts as well. The peanut balls may be delicious but dont overeat them. Too much of a good thing is not really good for you.
Do you have a favorite version of peanut balls? Write in and let us know about them.
Image Credit – ifood.tv, cooking4allseasons,
Tips To Make Peanut Balls For A Perfect Dinner Party