Tips To Wrap Blackberry In Bacon

21 Jun 2012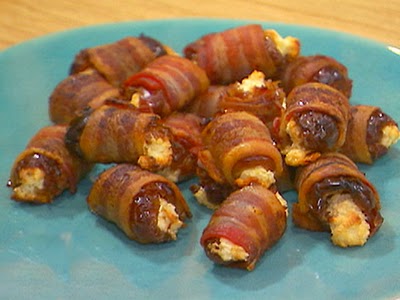 Blackberries have a very high nutritional value and they are particularly rich in Vitamin C, Vitamin K and manganese. The berries are available all through the year and wrapping them with bacon can make a wonderful appetizer. The sweet and tart taste of blackberries combines particularly well with bacon to form a sweet and savory appetizer. Let's see how to create these tasty tid-bits easily. 
Making Bacon Blackberry Wraps in a Few Minutes
1. Choosing the Bacon
For this dish, you can use slightly sweet and savory bacon like honey mustard bacon or maple-glazed bacon. The sweet and fatty taste of bacon seems to combine particularly well with tangy taste of the berries. Apart from flavored bacon, you can also use turkey bacon to make a low fat version and textured vegetable protein to make a vegetarian version of the dish.
2. Choosing the Blackberries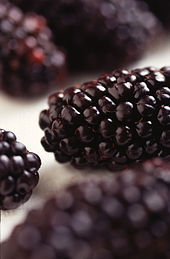 There are several different varieties of blackberries that you can choose from. For example, Marion berries, Olallie berries and Chehalem berries varieties are considered ideal for wrapping. These variants are slightly stiffer and have a dark purple color. The berry is very soft and it is very friable as well. Blackberries are available all through the year and almost all supermarkets will have fresh and canned blackberries. If you don't want to use fresh berries, you can also use blackberries preserves or jam as a filling. The sugar content of the preserve or jam might not be acceptable to some chefs though.
3. Wrapping and Serving
The bacon can be sautéed beforehand and then wrapped around the berry and secured in place. Serve the wrap warm or chilled with a fresh salad and savory dips.
Tips
Fresh blackberries can easily be frozen for later use. You can wrap the bacon around the blackberries and then store them for later.
Bacon wrapped blackberries are simple and very easy to make. A large range of recipe variations are present and you can actually add anything you want to the wrap. Have you prepared bacon wrapped blackberries? Do you have special variations that you like? Write in to us and let us know.
Image Credit – wikipedia, soomeenshee.blogspot,razorbackribs.blogspot.
Tips To Wrap Blackberry In Bacon