Tips To Make Sausage Balls For A Perfect Dinner Party

20 Jun 2012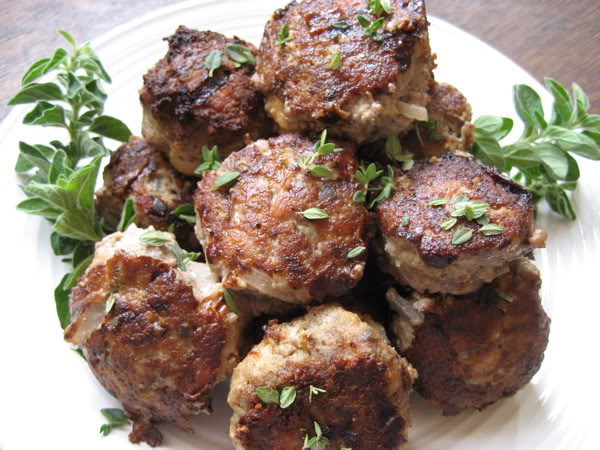 Wondering what to make as dinner party appetizers? Simple and easy sausage balls are delicious and appetizing tid-bits that can be made quickly. If you choose the meat and make your own sausage meat, you can ensure that they are low in fat but high in taste. You can ask the butcher to prepare the freshly ground meat and season it to make meatballs which can be served in several different ways.
If you want to simplify the process, you can use commercially made sausage balls and simply cook them in a range of sauces.
How to Make Great Sausage Balls?
1. Sausage Meat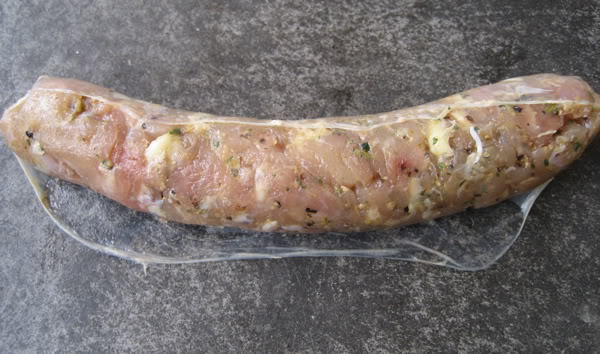 The butcher will have several different types of fresh sausage meat that you can choose from. For example, you can choose from bacon meat, veal, beef, chicken, turkey, mutton etc which can be used to make balls. Ensure that you use the freshest organic low fat meat that you can find to make the sausage balls. You can also buy seasoned and flavored sausages like chorizo or Italian sausages. These sausages may be ready-cooked or they may be filled with smoked, cooked or partially cooked meat. You can remove the casing and combine this flavored meat with your fresh local sausage meat to create flavored sausage balls. You can also buy meat and crank it or puree it yourself to create your own brand of sausage meat. However, creating your own sausage meat is very labor intensive and the process has to be repeated to ensure a proper grade of pureed meat.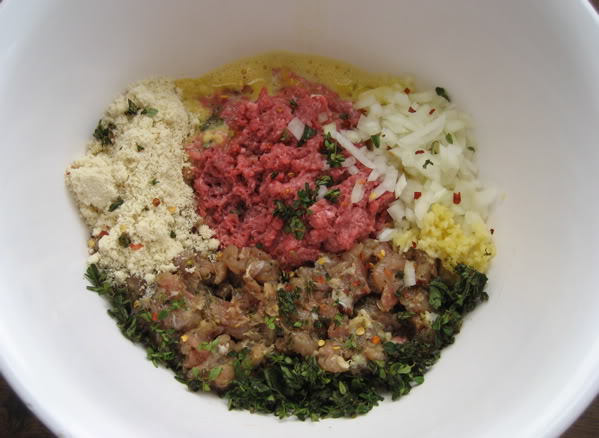 2. Seasoning and Binding the Sausage Meat
Any seasonings may be used to flavor the meat. For example, you can use herbs and spices to flavor the meat along with finely sliced or grated vegetables like onions, courgettes, zucchini, tomatoes and potatoes. Chefs may use egg, bread soaked in milk, breadcrumbs, flour etc to bind the ingredients together and provide shape to the ball.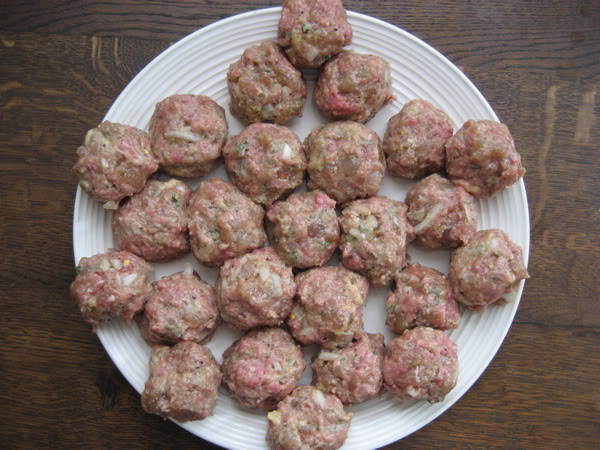 3. Cooking and Serving the Sausage Balls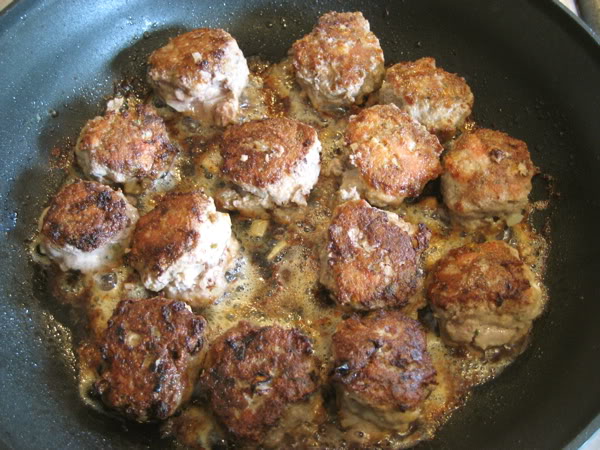 The cooking method for the sausage balls will depend on the meat you have used. If you are using pre-cooked or partially cooked meat, you can quickly pan fry the meat balls. The balls may be quickly fried in a hot frying pan and they baked in a hot oven. For raw meat balls, you can also simmer the balls in a thick sauce till they are cooked through.
Tips
Chefs recommend mixing two to three different types of meat to create savory moist sausage balls. An ideal combination would be pork sausage meat with veal and beef meat. Other popular combinations include beef and pork sausage meat or chicken, turkey, and bacon sausage meat.
A quick low-fat method of cooking the sausage balls is by baking them on a sheet and then serving the sauce separately. This ensures that the fat drains off and the sauce does not absorb it. If your sauce is good enough, it will not need the pan juices from the baked meat balls.
Do let us know how these tips worked for you by writing in to us. If you have a particular recipe for making sausage balls, share it with us here.
Image Credit – marksdailyapple,
Tips To Make Sausage Balls For A Perfect Dinner Party