Tips To Make Turkey Balls For A Perfect Dinner Party

20 Jun 2012
Meatballs are an eternal favorite. Turkey meatballs are particularly popular as turkey meat is low in fat. If you have the time, you can make and store them beforehand. Now you can also find readymade packaged turkey meatballs which can be prepared in several different ways. If you want easy and quick dishes for a dinner party, sautéed or baked turkey balls are perfect. Take a look at these innovative ideas on how to make the perfect turkey balls for your special occasion.
Making Perfect Turkey Ball For Special Occasions
1. Choosing Turkey Meat
If you want to make the turkey balls from scratch, you will have to find organic, low fat turkey mince. We suggest you check with local health food delis which will have the freshest meat. Organic mince produced from organic meat is the most flavorful as the bird is allowed a lot of exercise and fed a fresh, chemical-free diet. The extra exercise due to organic farming also means that the meat will be lean and fat free. The meat is also densely textured and it will produce better grade turkey mince. Commercially produced turkey mince can also be used as it will be cheaper but there will be a significant taste difference. We suggest you also check the breed of the turkey and choose breeds like Norfolk Black, Kelly Bronze, and Cambridge Bronze.
2. Using Seasonings and Binding Agents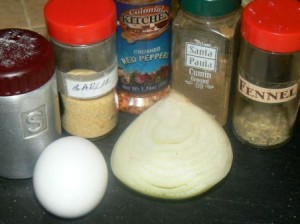 Most chefs prefer to use breadcrumbs, eggs, potatoes etc to bind the meat and produce uniform turkey balls. Apart from these binding agents, herbs and spices are also used to season the turkey balls.
3. Preparing and Serving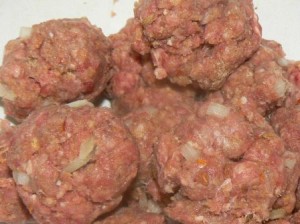 The meat paste can be shaped into balls and then deep fried, pan fried, simmered in a sauce, baked or braised. Generally, deep fried or pan fried turkey balls are served as appetizers while simmered and braised balls are served as main dishes. Serve the balls with fresh pecorino, parmesan or ricotta cheese whipped with mint if you are serving them as appetizers. If you are serving them as a main dish, serve with pasta or rice and a salad.
Tips
You can make large meatballs has be simmered in sauces and served as a main course while smaller meatballs may be deep fried and served as appetizers.
Use ground turkey thigh meat as it is more flavorful and fatty as compared to lean breast meat.
Have you made and served turkey meatballs? Is there any particular problem you face with them or do you have cooking tips to share? Do post them here so that we can share them with our readers.
Image Credit - cheapbastidcooks, lazarocooks,
Tips To Make Turkey Balls For A Perfect Dinner Party