Tips To Make Cheese Balls For A Perfect Dinner Party

19 Jun 2012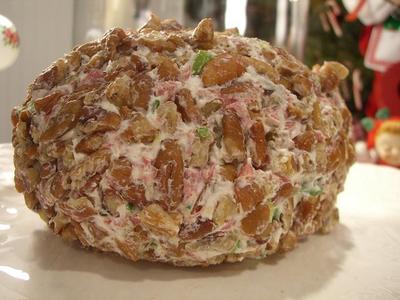 Cheese balls are a perennial favorite with adults and children alike. Unfortunately, there are so many variations of the recipe that it can be hard to create the perfect  ball made with cheese. In our quest to make the perfect cheese balls for dinner appetizers, we tried several hundred recipes and found the perfect tips to create a wonderful cheesy snack. Take a look at our top tips right here.
Dinner Party Appetizers: Making Quick Cheese Balls
1. Choosing the Cheese
There are over three hundred different varieties of cheese that you can choose from to make your particular cheesy snack. You can use plain cheese or cottage cheese and combine it with low fat cream cheese to provide a range of tastes in the same dish. For example, cream cheese can be mixed with powdered milk to make a firmer mix which can be rolled into balls. Firm cheeses can also be used to make stiffer balls. For example, cheese combinations of firm cheeses include cheddar cheese, Monterey Jack, Mozzarella, Feta Cheese, Neuschatel, Gouda etc which can all be used to make cheese balls. Apart from unflavored cheese, you can also use flavored and spiced cheeses like green onion, pepper, chilies-spiced etc which can be used to make the cheesy snack.
2.Choosing Seasonings
Additional seasonings like onion powder, herbs, spices, cayenne pepper, garlic powder, skimmed milk powder, flavored salts and spices can all be used to flavor the cheese mixture. Apart from the seasonings, you can also use ingredients like fresh diced vegetables, pineapple, green and red pepper, corn, diced meats or seafood, corned meats, tuna, etc can all be added to the cheese mixture to flavor the cheese.
3. Preparing and Serving the Cheese Ball.
After mixing the ingredients together, you can then dip the formed ball in a variety of coatings. For example, the prepared ball is rolled in panko breadcrumbs, tempura batter, and flour batter and then deep fried before serving. The balls can also be baked, deep fried, grilled, pan fried and sautéed. If you do not want to cook the cheese balls, you can also serve the balls chilled with crackers.
Tips
After rolling the cheese balls, set them aside to chill for twenty minutes. The chilling period will firm up the balls before deep frying and serving.
Serve the cheesy snack with a variety of sauces. Diners can dip the balls into the sauce they want resulting in a different taste with every bite.
Vegetarian cheese snacks can be made by combining the cheese with vegetables and then deep frying them.
If you don't want to make individual balls, you can roll the cheese with the seasoning ingredients and form it into an appetizer roll. Diners can cut slices off and consume it with crackers, slices of apple or toasted crackers.
Popular combinations of ingredients include

Cream cheese, pineapple, cheddar cheese and Worchester sauce wrapped in nuts.
Cream cheese mixed with crushed apple and applesauce and rolled in nuts and raisins
Cream cheese mixed with chopped onion and garlic powder and rolled in parsley and mint
Mozzarella whipped with mint, cream cheese and rock salt.
Traditionally, a large cheese ball forms the centerpiece of Christmas parties and it is served with crackers or toast points. Guests are provided with cheese knives and they can remove as much as they want to spread on crackers. Do you have any variations that you use to make your cheese balls? Write in to us with your particular recipes.
Image Credit – ifood.tv, cherryhillcottage,
Tips To Make Cheese Balls For A Perfect Dinner Party