Tips To Wrap Chili In Bacon

15 Jun 2012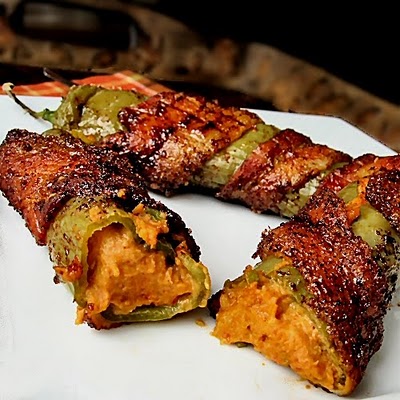 We can almost hear the thoughts running through your mind, "Who on earth is going to eat a chili wrapped with bacon?" Yes, chili and bacon may seem like an odd combination but it does work.  To tell the truth, bacon makes everything taste better and that's what it does to chili as well. Bacon has a fatty, savory taste that actually lends itself quite well to chilies. In fact, in many countries, bacon or cured pork is cooked with a range of peppers to make spicy, flavored dishes. The chilies are deseeded, stuffed and then wrapped in bacon before cooking.
Learn How to Wrap Bacon around Chili
1.Pick the Chili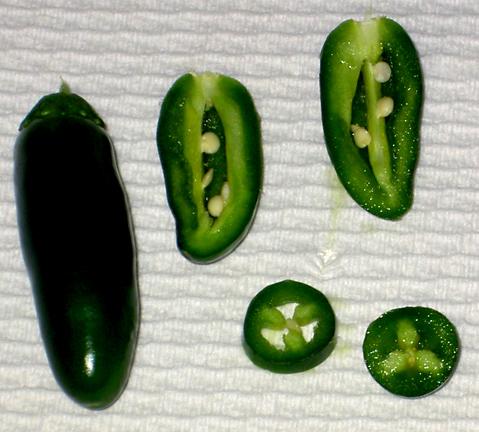 We suggest you find a mild sweet chili which would be ideal for this dish. You can choose chilies like Poblanos, Anaheim's, New Mexico, Anaheim, Serrano and Jalapeno's which are ideal for stuffing. These chilies belong to the same cultivar of C. Annuum and they are all generally mild in taste and flavor. They are all large in size and they are relatively sweet too. Please note though that the actual heat of the chili will vary considerably according to the region it is cultivated in. If you are not sure about the spiciness of the chili, we suggest you ask the grocer to provide a mild version or taste the chili yourself. Apart from fresh chilis, you can also use canned chilies that are easier to use. We suggest you first; deseed the chilies as the seeds contain capsaicin which is responsible for the heat. Wash the chilies well to remove any spiciness.
2.Pick the Bacon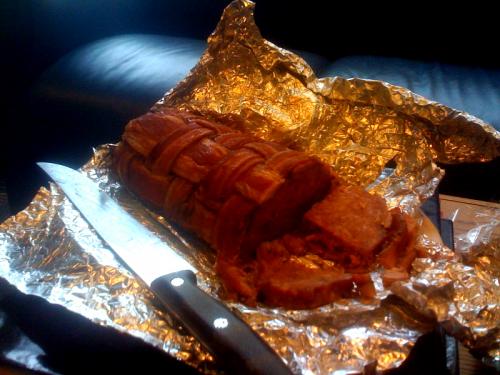 Almost any variety of bacon will combine well with chilies. We suggest you pick fatty bacon like streaky bacon which will impart a smoky taste to the pepper. If you don't like streaky bacon, you can use Canadian bacon, Irish Bacon, Virginia-Style bacon, American-style bacon, etc to wrap the chili. If you want to make a really gourmet version, you can use unique bacon variants like double-smoked boczek or Chinese bacon.
3. Stuffing, Cooking and Serving the Bacon wrapped Chilies
You might have picked the mildest chili but it is still necessary to deseed the chili to remove any residual spiciness. The chilies may be stuffed with meat and vegetable mixtures, garnished with cheese and then wrapped with bacon. Some chefs recommend the use of starch-based fillings like rice or potato. Chefs also recommend grilling or roasting the peppers to acquire the best flavor and taste. You can also choose to batter-fry or pan fry the stuffed chilies.
Tips
Starch based fillings and cheese garnishes are recommended for chilies as the starch and fat absorbs the residual spiciness of the chili.
To cut the taste of the chilies, it is recommended that you use a light sauce like escabeche sauce, sweet chili jam, etc.
Stuffed chilies form an ideal finger food as they can just be picked up and consumed. They are also very easy to make. Chilies are available all year round and they can be stuffed with a range of fillings to create several different variations based on the same ingredients.
Have you prepared bacon stuffed chilies? How do you cook and serve them? Do you have any special chili variants that you use.  Write in to us here and we'll be happy to try them out.
Image Credit – othersideoffifty, ifood.tv
Tips To Wrap Chili In Bacon