Tips To Steam Artichoke

15 Jun 2012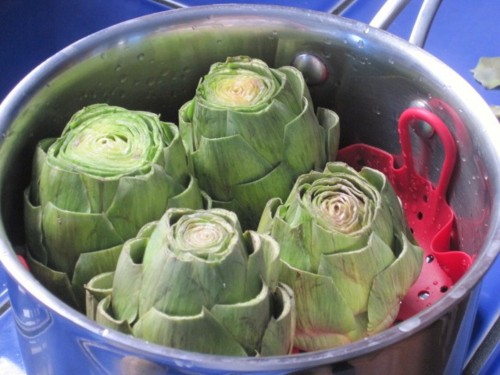 One of the most unusual vegetables available just two times in the year is artichoke. There are many ways of preparing the vegetable, out of which steaming is considered to be the healthiest and most nutritious. It does not need additional oil and retains all its nutrients after cooking. It makes healthy meals and is highly recommended by health experts. Here are some easy tips for steaming the vegetable. Hope you find them useful.
Easy tips for steaming:
Remove the leaves:
Do not forget to remove the leaves before steaming the vegetable since leaves are not eaten.
Add lemon juice:
Squeeze a few drops of lemon on the artichoke before steaming. This will help to remove the leaves slowly and will also help them to retain their green look.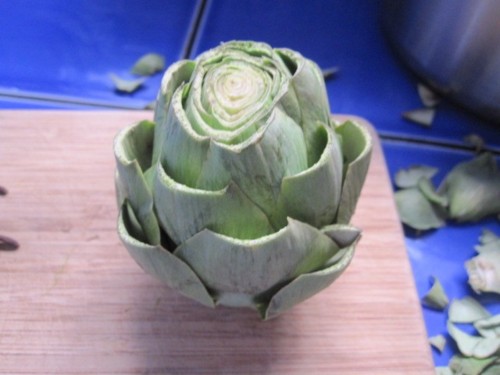 If you haven't tried out artichoke  in  garlic flavor - this is something you shouldn't miss. You can place a few peeled slices of garlic just randomly between the leaves which will give it a delicious flavor.
Temperature and time:
Once the water starts boiling let the vegetable cook for 15 minutes. It starts turning soft at this temperature which means it is cooked and ready to be taken out. The suggested temperature for the same is 150 degree Fahrenheit.
Check video to know how to prepare artichoke for steaming:
powered by ifood.tv
You can serve steamed artichoke anytime - for dinner or your lunch. It makes a healthy addition to any menu - your family will love its taste.
Image credits: blog
Video credits: ifoodtv
Tips To Steam Artichoke