Tips To Wrap Ham In Bacon

14 Jun 2012
Wondering how to make a simple combination of ham and bacon to be served as an appetizer? Well, look no further. Ham and bacon are two ingredients that can be purchased readymade from supermarkets. They require minimal preparation and cooking and can be easily combined together to create a range of dishes.
One very simple variation of the bacon and ham dish is made by wrapping thin strips of bacon around ham and seasoning it with a range of ingredients. This roll can then be served as an appetizer or snack.
How To Select Bacon And Ham To Prepare Sensational Wraps?
1. Selecting the Bacon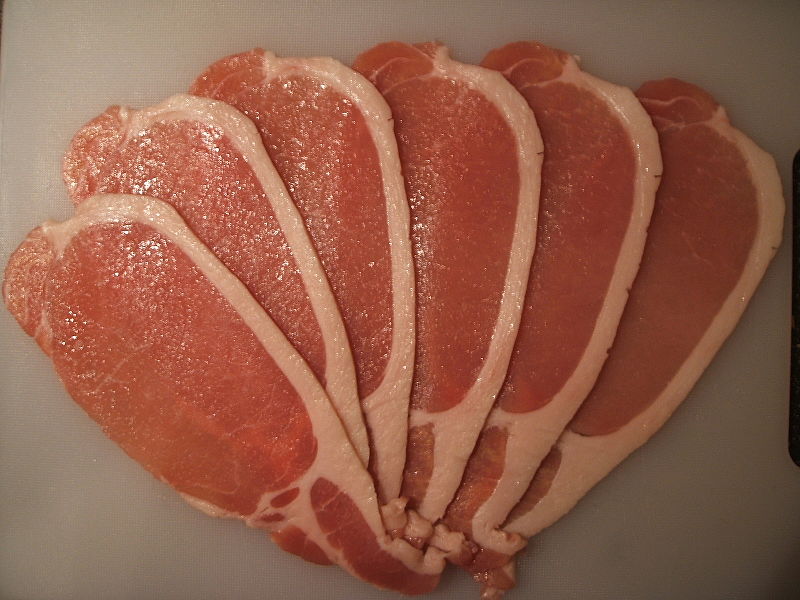 Most supermarkets will have a large selection of simple, flavored and smoked bacon that you can choose from. As you will preparing several appetizers from the same ingredients, we suggest you purchase at three different varieties and textures of bacon. For example, you can use peppered center cut bacon, streaky bacon, and Canadian bacon which have three different tastes. Similarly, you can choose low fat turkey bacon, fake bacon and applewood smoked bacon to create another range of flavors.
2. Selecting the Ham
There are several varieties of ham you can choose from. A few will be cured and cooked, partially cooked, while others may require intensive cooking. For example, aged hams are rare hams that are usually served as gourmet foods. These hams are usually more than 7 years old and served as simple slices wrapped in bacon and secured with a toothpick. Brine cured ham is soaked in salt and then smoked creating a very different taste and texture. This is the most commonly found variety in supermarkets. These are also referred to as city hams and are available in a range of flavors like peppered ham, honey-glazed hams, apple-cider hams, brown-sugar cured etc. For a low fat, organic version, you can choose country-cured ham. This variety is created from pigs that are fed nuts, fruits and an organic diet. Country-cooked is usually raw and will have to be cooked in a very different method. Apart from thousands of varieties of ham, you will also find ham-based products like ham balls, ham bagels, ham slices, ham salad, ham steaks etc. These ham-based products require minimal cooking and they can be bought from the cold storage section of supermarkets. All you have to do is season, wrap and serve.
3. Preparing and Serving Ham and Bacon Wraps
Ham and bacon are already seasoned with salt. We suggest you go easy on the seasonings for these wraps. Wrap the bacon around the ham and secure the wraps in place. You can cover the wraps with spices and herbs on the wraps if you are using ham-based products Grill, sauté or roast in a hot oven and serve hot. However, instead of seasoning the meat with sauces and herbs; you can provide a range of dips on the side. You may need to show off the flavor of the meat and bacon if you are using gourmet ham and bacon versions. The easiest way to do this is by serving the wraps as-is. The diners can choose to dip the wraps in a selection of sauces.
Tips
We suggest you purchase atleast a ¼ pound of bacon and ham per guest if you are going to be serving these wraps as appetizers.
You will be able to find ready whole hams wrapped with bacon. All you have to do is sliced the ham, wrap again with bacon, and brush with a sauce, grill and serve as an appetizer.
Ham and bacon wraps are very easy to make. They require minimal cooking time and the ingredients can be easily switched around to create a plethora of tastes. If you have any popular variations on this dish, do let up know about it.
Tips To Wrap Ham In Bacon