Tips To Wrap Bacon In Bacon

11 Jun 2012
Anything tastes divine when it's wrapped in bacon. Imagine Pigs in a Blanket in reverse! Can you imagine what would happen if even bacon was wrapped in bacon and served as a dish? It might seem like an overdose but believe us it makes sense. With the thousands of varieties of bacon available in the market, each one unique in its taste and texture, you can create wonderful appetizers out of bacon. Here are some tips to help you make the simple, yet delicious, bacon-on-bacon dish.
Preparing Bacon Wrapped in Bacon
1. Understanding Bacon
Before you even begin to wrap bacon around bacon, you need to understand what it actually is. Bacon taken from different parts of a pig is different. Therefore, it is important to choose those types of bacon, which complement each other perfectly. An ideal combination would be to pick up a chunk of bacon meat like Eye bacon or Short Cut bacon for the center. This can be wrapped up in a slice of fatty bacon like Streaky bacon. Whatever you may choose to wrap inside bacon, you must taste it before serving it to guests so that you have an idea of what the ultimate product tastes like.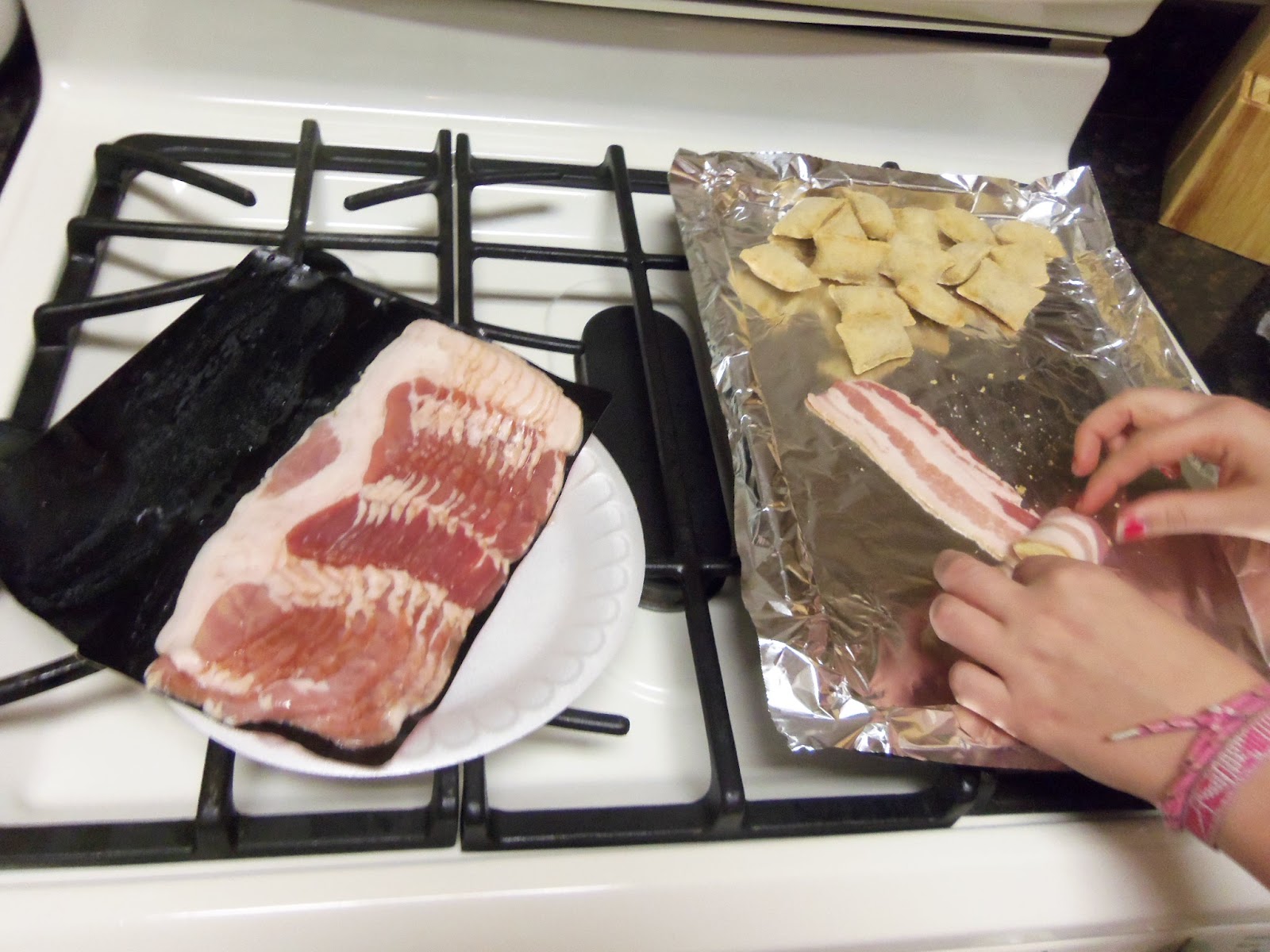 2. Wrapping the Meat
Cut the bacon into bite-sized pieces, which will be wrapped in individual strips of bacon. Secure the wraps in place with the help of a clove or a toothpick.
3. Cooking the Roll
Sautéing a bacon roll is the easiest way to prepare the meat although grilling or roasting bacon wraps does seem to enhance its flavor. Accordingly, you can either sauté the wraps in a cast-iron pan over low-heat till they become crispy or you can cook the rolls in a 350 degree oven on a baking tray lined with baking sheet.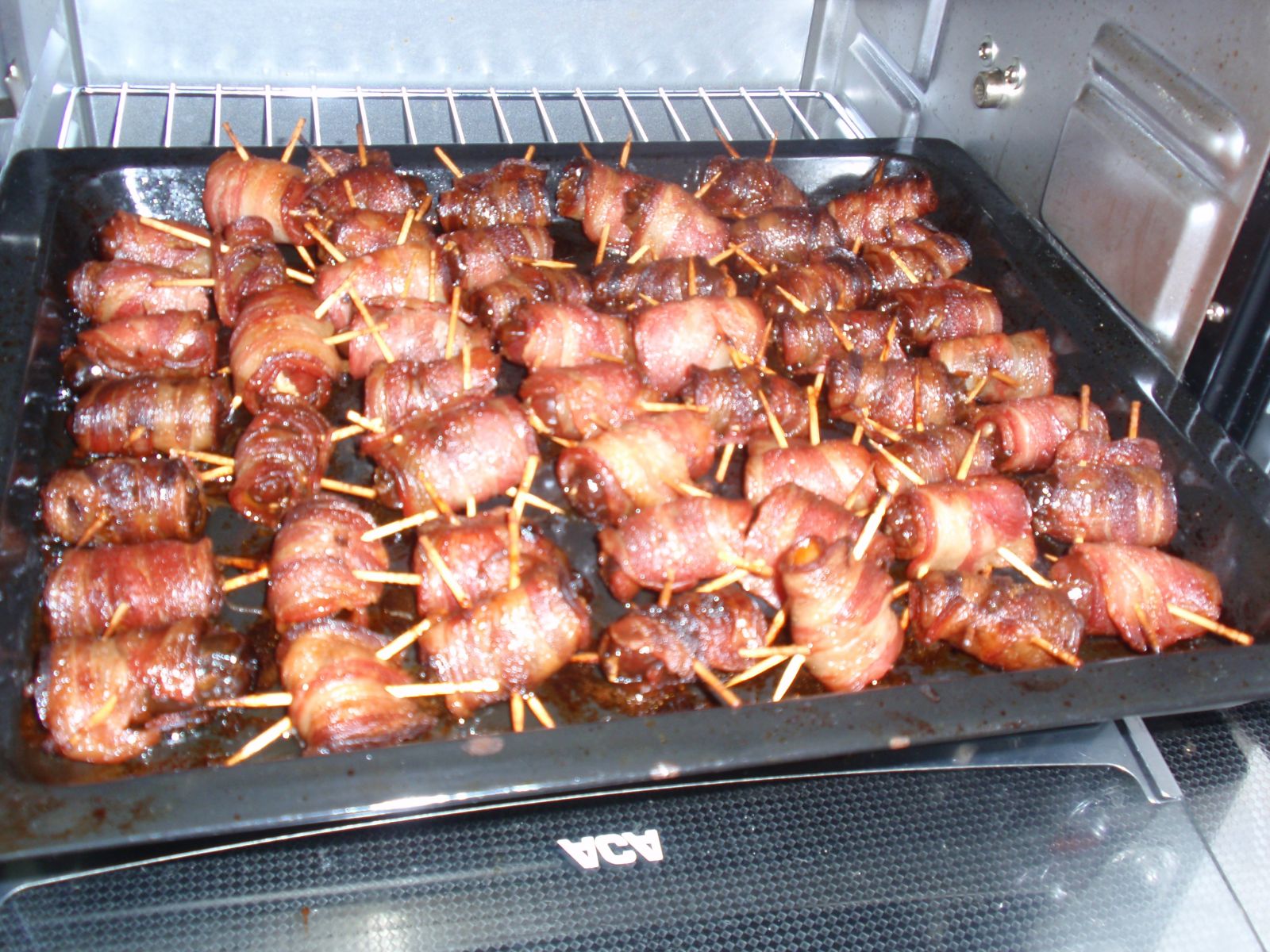 Tips to Remember
Look for pink colored meat in the centre of the bacon and darker colored meat on the edges.
To prepare a low-fat vegetarian version of bacon wrapped in bacon, you can use fake bacon or vegetarian bacon chunks. Processed tofu can also be used to make bacon look-alikes.
Other Articles You May Like To Read:
1. Bacon Bra-Bacon Art Gets Weirder
3. Bacon Camp For The Bacon Lovers
Image Credit: Wikipedia, mudbloodinthemotherland, secondfridayadventures, theforkandtheroad.
Tips To Wrap Bacon In Bacon