Tips To Steam Radish

8 May 2012
560894-white-radishes-for-steaming.imagesqtbnand9gcrjphv3rrqaatfgnawc5saxrlrzdelorhbhhode2x1kt2s980qgpca1yjvvJuicy red, white, purple and black radishes are an integral part of salads which can be eaten raw, steamed or pickled. Steamed radishes are easy to make, are  healthy and  beneficial for those suffering from piles, constipation, indigestion and even jaundice. Here are some tips for steaming the vegetable which you can use during your cooking.
Easy ideas for steaming:
Cut into small pieces:
Steaming vegetables is much easy when you make small slices or cubes. These do not take much time and soften quickly also.
Steam in batches:
No matter how much you have to steam and how limited time you have – never rush. Place small batches of radish in the steamer basket so that each piece gets enough time to cook and all cubes or slices are cooked evenly.
Medium flame:
You may not always be able to predict the time for steaming and if you try to steam it on high flame, you may not be able to do it correctly. So, the best option would be to keep medium flame while steaming.
Check for tenderness:
Before removing the radishes from the basket and concluding that your vegetable is cooked, check for the tenderness. You can use your knife or fork to pierce into the vegetable and check its tenderness. Once done, you can remove it from the steamer.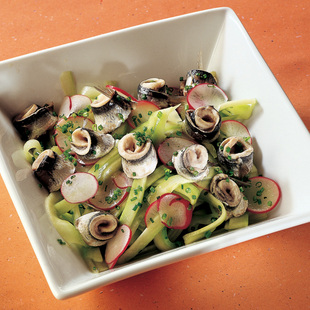 Hope these easy tips on steaming help you – go ahead, get set to prepare mixed vegetables and try your hand at interesting salad recipes with freshly steamed radishes.
Image credits: stay-healthy-and-energetic, bloatalrecall, lacucinaitalianamagazine, radishrecipes
Tips To Steam Radish