Green Beauty - Using Food and Everyday Ingredients to Improve your Skin
18 Apr 2012
Written by Christianne Klein- lifestyle expert and author at TruthFairyTV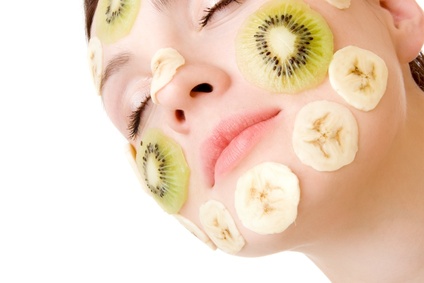 It's easy to be "green" and improve your skin at the same time.  When cooking, I look for opportunities to compost the leftovers and use the remaining unused ingredients in skin care.  Lemon juice, honey, tomato, yogurt, avocado, strawberries, lime juice, orange juice and almost any type of oil (grapeseed, avocado, olive and coconut are my favorites) are all potential beauty products.  Using these items is an easy way to prevent waste and make your skin glow.  
Do you have leftover tomato peel?  Rub it on your face to brighten and improve your complexion and then wash after 10 minutes. 
Do you have a little bit of oatmeal at the bottom of your box?  Make a paste with water and use it as a soothing facial mask. 
Do you have any extra avocado?  Use the deeply hydrating fruit as a moisturizing facial or hair mask.  
Did you spill a little olive oil making a salad dressing? No problem!  Just rub the extra oil on your hands or elbows to moisturize as you cook.  Mayonnaise works great as a moisturizing hair mask.  
Apple cider vinegar as a hair rinse will work wonders as a clarifier for your hair.  
Don't throw those lime and lemon peels away.  The alpha hydroxy acids in the shower can help exfoliate dry elbows.  
In my book, Christianne's Herbal Kitchen: Fresh Herb Recipes for Body and Soul  , I share other beauty tips.  I don't see a distinction between food that nourishes your body and using those same ingredients to nourish your skin.  The healthy properties are the same, you are just using the items in a new and interesting way.  The best part of all- NO waste.  If I can't find a use for my ingredients for skin care, I'll throw them in my compost bin and use it to nourish my plants and herbs and start the cycle all over again.  
Image Credit-  iinwin.net
Green Beauty - Using Food And Everyday Ingredients To Improve Your Skin