Tips To Steam Eggplant

12 Apr 2012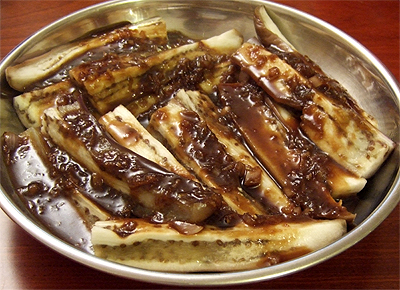 You will find eggplants in different sizes and colors which include purple, green and white aubergines. Steaming an eggplant is one of the easiest ways of cooking the vegetable and making it tender and fit for cooking, while retaining its flavor and nutrients. Here are some tips which will help in steaming it thereby  making your work easier.
Easy steaming tips:
Choosing eggplant:
Check the eggplant properly and if it has any kind of mold or discoloration do not use it for any of your steamed vegetable recipes. This is a clear indication of the vegetable being spoilt.
560154-different-types-of-eggplant-choose-the-right-on.imagesqtbnand9gcrqd1igya6cnu0hcz-3hmhlb5v-b53ubufxslhvwhetqhwtunutqrdqwtf
Washing:
You can steam the eggplant with its skin or without its skin. If you intend to steam it with its skin, it becomes very necessary to wash it thoroughly under running water, so as to get rid of impurities and pesticides from the eggplant.
Remove the stalk and slice
Once you have chosen the vegetable, you will need to cut off its stalk easily. Slice it vertically to get two sections from the vegetable. It is ideal to make 4 pieces from the vegetable to have even cooking.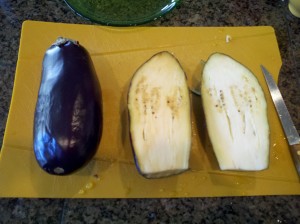 Adding vinegar:
Just drop 4 tbsp of vinegar in the pot of water to give it a good flavor.
Placing eggplant:
Do not crowd all the slices in the steamer basket – keep each of them slightly spaced so that each piece gets an equal chance to get cooked and turn soft.
These tips will help to steam the vegetable – do not forget to serve it seasoned with pepper and salt.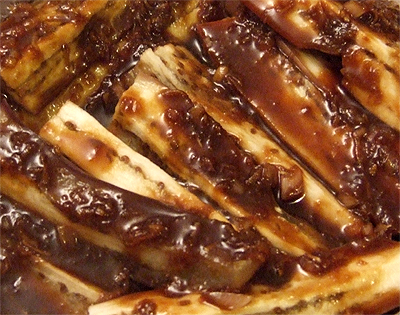 Relish the hot steamed dish regularly and impress your guests by making it just perfect.
Image credits: bensproduce, managedmoms, boneats, sacramantfoodblog
Tips To Steam Eggplant