Tips To Remove Butter Odor
5 Apr 2012
Along with a yummy taste and flavor, butter leaves an annoying smell which can be irritating and even downright embarrassing at times. When kept in the refrigerator without a proper wrapping or stored in a faulty manner or when used in a microwave oven, butter can let off a smell that would bother you every time the fridge or oven door is opened. Trail down for some tips which would help you to remove butter odor from your hands as well from your kitchen.
How To Get Rid Of Butter Odor
For removing butter odor from hands: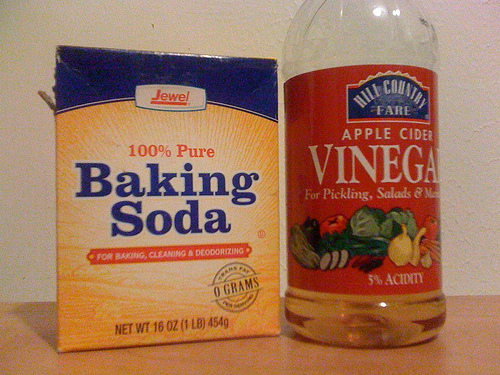 Mix 1 cup of water into a bowl with 1/2 cup of white vinegar and few drops of dish soap. Immerse your hands for some time in this mixture and rinse with soap and then lukewarm water.
Put a little salt or baking soda on hands and rub them together. Rinse with water.
For removing butter smell from microwave oven:
Dip a clean rag into the mixture of water, white vinegar and dish soap, squeeze it out, and wipe the interior of your microwave
Place a cup of water and lemon juice into a bowl in the microwave, and turn your microwave on high for five minutes. This will deodorize the microwave and would ward off butter odor.
For removing butter odor from refrigerator:
Take out the butter and all other stuffs from the refrigerator and clean the interiors of the fridge with damp cloth. Place the butter in an airtight container to keep the smell from leak into the refrigerator again.
Put a few drops of vanilla extract on a cotton ball and place it inside the refrigerator and allow it to deodorize the refrigerator overnight.

 
Now you can enjoy the delicious butter without any hesitation about the smell it would leave behind.
Image Credit: ifood.tv/photo , mygetridofguide.com
Tips To Remove Butter Odor