Tips To Steam Squash

23 Mar 2012
559543-sliced-squashes-for-steaming.imagesqtbnand9gcs3tmfsnqhzzbvfvvpbiggdd3yqccii5-idfaezlk-kbavim-pksqth-qotOne of the most common vegetables used in everyday cooking is squash and most often it is the most preferred way of healthy cooking. Steamed squash is quite popular in side dishes and is often used in vegetable salads and also as sandwich filings and in vegetable soups with a dash of butter or margarine to enlive the taste. Here are some quick tips which will make your steaming process simple.
Peel and slice squash:
Before steaming ensure that you peel and cut the squashes into 1 inch pieces. This allows quick steaming since large chunks of squash will take much longer to soften and in many cases are not equally softened in the inner sections.
Add salt:
Add a pinch of salt and if you prefer add a small teaspoon of vinegar in the steamer basket or microwave bowl which you are using for steaming. This enhances the taste and addition of salt ensures quick cooking.
Steaming time:
Let the water boil first and then add the squash pieces. If you have made 1 inch pieces of the squash it will usually take around 10 minutes to cook. After the time you can use a fork to pierce to check the tenderness of squash. In case it remains undone, you can steam it further or keep it covered in the container so that squash is cooked in the steam in the warmth of the container.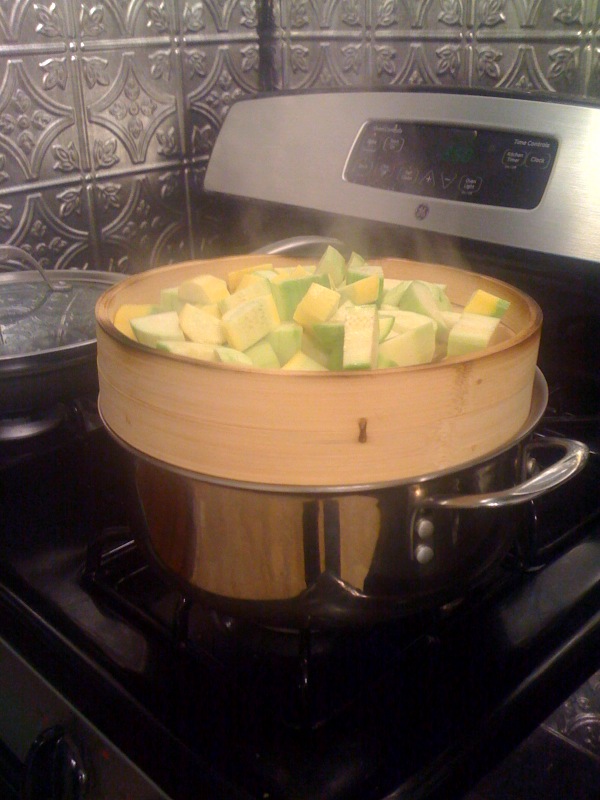 Equipment:
Squash can be steamed in a steamer basket, using a large Dutch pot or even in the microwave oven whichever you find convenient.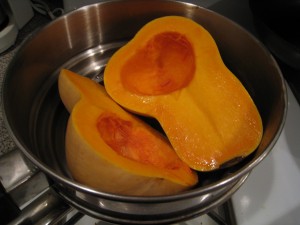 The last step in the steaming process of squash is always about checking its tenderness. No matter which equipment you use or whichever technique you use to steam squash, do not forget to check its tenderness using a fork.
The above tips will surely solve your problem, in case you have faced any and will help you in steaming squash. If you have any more ideas, do not hesitate to share them with us.
Image credits: megan-deliciousdishings, chinesechicken.net, tipsyturnip
Tips To Steam Squash