Tips To Steam Corn

22 Mar 2012
Steaming corn is really easy and doesn't take much time to prepare. No wonder, this is one of the most preferred ways of serving corn during parties and quick dinners for friends. Steaming it on the cob is quite popular as it lets the corn keep its nutrients, color as well as  the flavor. Here are some easy tips to help you in steaming it  easily.
Remove husk:
A very important step and one of the most ignored steps while preparing corn is the process of removing its husk. Remove all the husk from the corn and the silk also.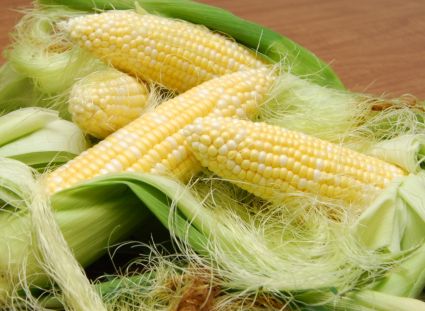 Water in the steam pot:
Do not put excess water in the bottom part of the steam pot. It is enough to add 1/2 inches of water in the steaming pot. If you add more water than needed, you will find that your corn is boiling which is not desired and will make it soft.
High heat:
To prepare the corn you should always set the temperature at high or the corn will not quick properly.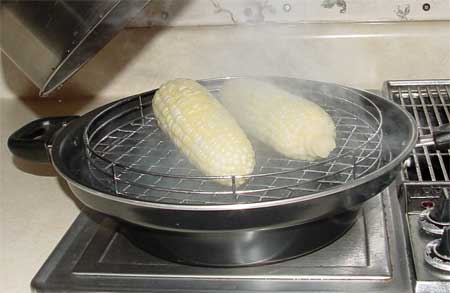 Time:
This is quite important and you have to steam the corn for around 20 minutes. You can then check for the tenderness and if you find it is still not done, you can steam the corn once again - for 2-3 minutes more.
559503-corn-steamed-on-the-cob-ready-to-be-served.imagesqtbnand9gcqdsyumwe6tnes5lyvvqqbzmzcncqtkrpcwa7kdlypx-hwedjwe9ygt03feuw
You must have realized by now that steaming corn is a very easy process, if you know the right timing and techniques. So, just go for it and don't forget to write us back about your experience.
Image credits: poorgirlgourmet, lisalovesholidays, howtocookcornonthecob, menumanaged
Tips To Steam Corn