Tips To Bake Diwali Cookies Quickly

19 Jan 2012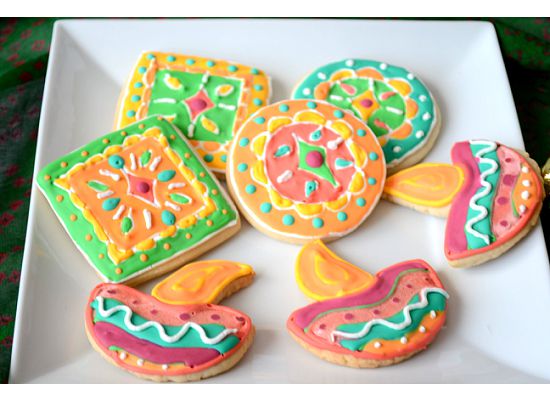 Diwali is the festival of lights in India and if you are planning to dish up some desserts, try making some cookies this year. These cookies can be anything from dry fruit cookies, almond butter cookies to nankhatai or coconut cookies. There is a wide variety that you can try and if you want them ready quickly, just go through the tips given below…
Quick Diwali Cookies Baking Tips
Always use freshly bought ingredients.                                                                                                                                          
Coconut cookies need freshly grated coconut and hence make sure that this is ready prior to beginning the preparations.
Chop the dry fruits very finely if you are planning to add them to the cookies to give it an Asian touch.
Substitute almond meal instead of flour for healthy cookies.
While making nankhatai, be sure to sieve the flour and sugar together.
Make lamp shaped cookies by using cookie cutter or even a pen knife would do.
Do not knead cookie dough excessively lest you end up with dry cookies.
Test your oven prior to beginning to bake, this would help in avoiding cookies from being burnt or undercooked.
Tips for Making Best Diwali Cookies
Use colorful frosting to bring out the essence of the festival.
Make rangoli designs on cookies to make them attractive.
Use royal icing and mix it with food color to get various hues.
Give simple sugar cookies a Diwali touch by cutting them out in the shape of lamps.
Making cookies for Diwali can serve many purposes. They can be gifted to near and dear ones as well as served to guests and well wishers who visit on the occasion.
Image credit: muchmorethanahomemaker.blogspot.com/ ;  dessarts.com/ ; ifood.tv/ 
Tips To Bake Diwali Cookies Quickly