Tips To Bake Sunday Cookies Quickly

6 Jan 2012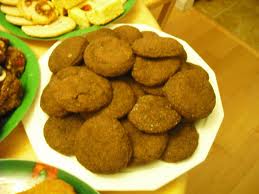 Holidays can be brightened up by baking a batch of Sunday cookies and  there is nothing better if you can manage to do it quickly. Baking cookies involve more than just knowing the recipe, there are other important details that can make the product extremely desirable. Baking perfect Sunday cookies will definitely become easier once you check out the tips below.  Read on for the details... 
Quick Sunday Cookies Baking Tips
Toss in some raisins, chocolate chips, vanilla, or even coconut for making cookies special.                                                            
Try to experiment with flavors and extracts.
Use the right measurement of flour lest you end up with dry and tough cookies.
Baking powder, salt, baking soda are the other ingredients that have to be measured accurately while making cookie dough.
Measure liquid ingredients in a clear glass container.
Mix all the dry ingredients first.
Soften butter if mixing by hand.
Use greased sheets to bake the cookies.
Do not use too much flour while rolling dough since the flour can get absorbed.
Dip cookie cutter in flour so that it does not stick to the dough.
Tips for making the Best Sunday Cookies
Chocolate chip cookies, orange cookies, oatmeal cookies are some of the cookie varieties that can be tried.
Let cookies cool completely, prior to frosting them.
Store the cookies in airtight containers.
Keep the soft cookies and hard ones separate.
Make plenty of Sunday cookies and store them for use throughout the week.
Image credit: internetfoodassociation.wordpress.com/ ; bluejeangourmet.wordpress.com/ ; elliesbitesdecoratedcookies.wordpress.com/
Tips To Bake Sunday Cookies Quickly