Tips To Bake Thanksgiving Cookies Quickly

5 Jan 2012
Do you make cookies for Thanksgiving Day? Cookies are not very traditional but they make excellent center pieces for your Thanksgiving dinner or better still, make them if you are bored with pumpkin pies year after year. There are a plethora of ideas where thanksgiving cookies are concerned. Given below are some easy tips to make these delicious snacks quickly.
Quick Thanksgiving Cookies Baking Tips
Make basic oatmeal cookies and add pumpkin to it for a holiday season feel.
If you are really short of time, use readymade cookie rolls that can be molded to suit any shape and frosted as desired.
Thanksgiving pilgrim hat cookies can be made within no time by using hat shaped cutters and a variety of colored frostings.
Hot chocolate cookies are other favorites of the season. They can be whipped up very quickly.
If you are looking for something more healthier, you can opt for the chickpea chocolate chip cookies which are filled with nutrition as well as fun.
Do not forget the traditional favorite – pumpkin cookies. Add some cranberries to make these exclusive.
Peanut butter is easily available and cookies made of this taste awesome. They are hassle free and loved by kids and adults alike.
Buy plenty if frosting in pipes so that the cookies can be easily decorated. Piped frosting is easier to use and can be used for making intricate designs too.
Watch the video to see how to make simple sugar cookies for Thanksgiving:
Sugar Cookies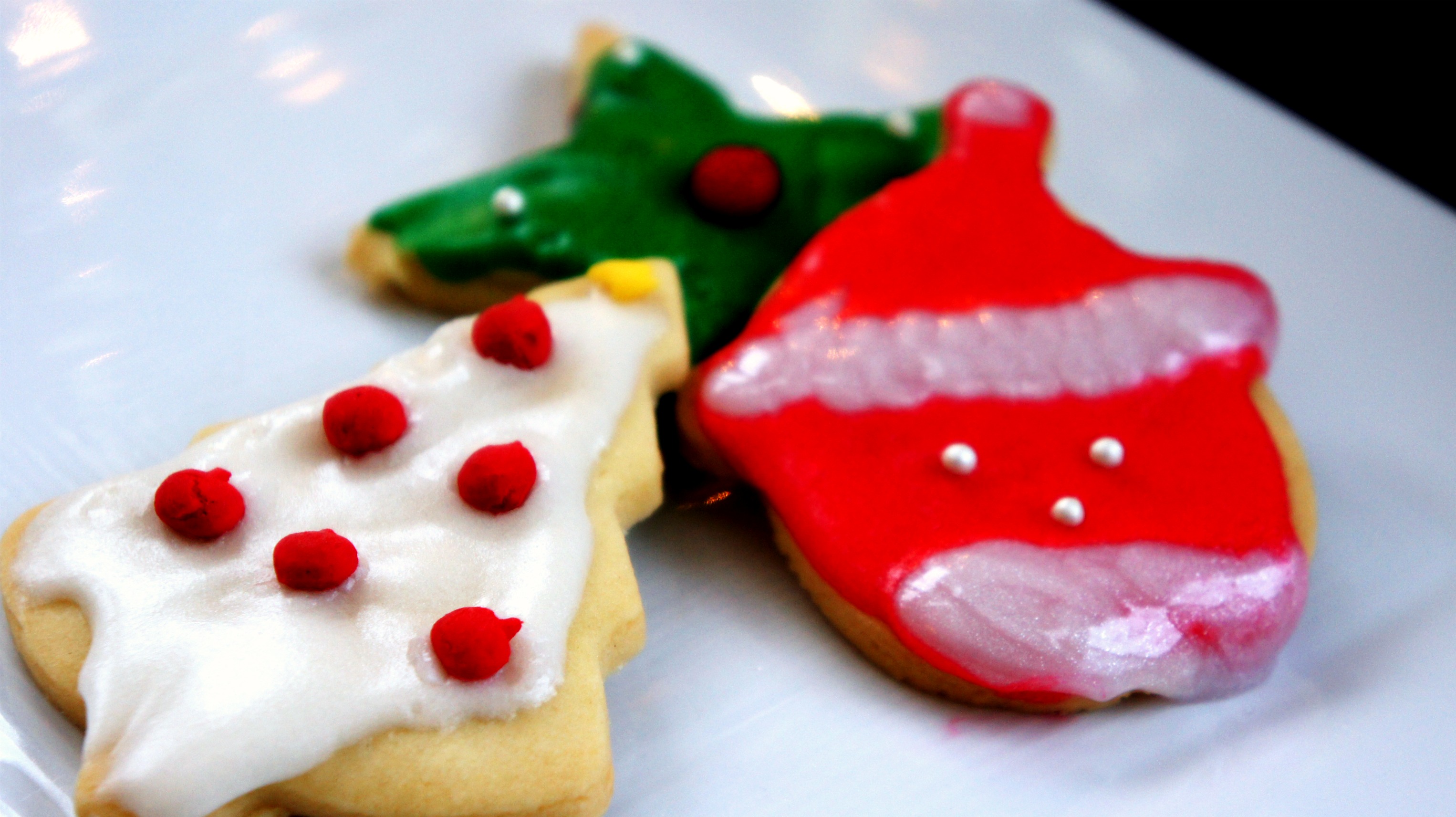 submitted by AmateurKitchen at ifood.tv
Tips for making Best Thanksgiving Cookies
Elevate the humble sugar cookie to the Thanksgiving table with these quick tips:
Let your kids get creative and cut the cookie dough in artistic leaf shapes. A metal or a plastic butter knife can be used.
Once these cookies are baked and cooled, they can be painted with colored frosting.
If they desire the cookies can be personalized with painted messages too.
If you are tired of cooking elaborately for the Thanksgiving dinner, opt for the ideas and tips given above and whip up an easy Thanksgiving cookie quickly.
Image credit: itsagift.wordpress.com/ ; thedailydish.wordpress.com/
Video credit: ifood.tv/
Tips To Bake Thanksgiving Cookies Quickly