How To Shred Squash

2 Dec 2011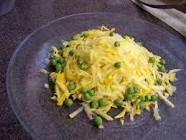 Shredded squash is one of the best ways to ensure that they reach little tummies of picky eaters. Shredding squash is easy and can be done within minutes. They make excellent fillers when mixed with other shredded vegetables. Given below are steps to shred squash using various kitchen tools…
Steps to Shred Squash with a Grater
Wash squash very well under running, cool water.                                                                                                                             
Trim the stem side of the squash.
Cut it into two halves and spoon out the seeds and fibrous entrails.
Wash squash pieces very well.
Place box grater on a firm and clean surface.
Hold squash in your dominant hand while holding the grater stable with the other.
Run squash down the grater to shred it to small pieces. Larger flakes can be obtained with the side having bigger metal rivets.
Shredded squash can be added to cake batters, pie fillers etc immediately.
It can be stored in zip-lock bags in the refrigerator for use later.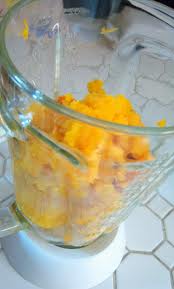 Steps to Shred Squash in a Food Processor/Blender
Wash and slice open the squash.
Remove seeds and the innards.
Cut squash further into thick wedges and then again into smaller pieces.
The small pieces are ideal to be shredded in a blender.
The thick wedges can be inserted into the food chute of a food processor to get freshly shredded squash.
Watch the video to see more on how to shred squash:
Master the art of shredding squash at home and ensure that his healthy vegetable is part of your regular diet.
Image credit: retrorecipe.wordpress.com/ ; healthyfortwo.com/ ; groovyfoody.wordpress.com/
Video credit: youtube.com/
How To Shred Squash