How To Shred Chocolate

2 Dec 2011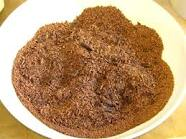 Shredded chocolate adds panache to any dish, dessert or otherwise. However, shredding  can be a problem especially if the chocolate begins to melt all over the shredder or the blades of a blender.   Many recipes also require the addition of chocolate that has been shreded. To get perfectly shredded chocolate, just a  bit of practice and knowledge of the right technique becomes mandatory. Read on for steps to do the job perfectly…
Steps to Shred Chocolate with a Handheld Grater
Place cooking chocolate in refrigerator for about 30 minutes. This would keep chocolate firm and make it easier shred.                   
Take a clean and dry cheese grater and place one end on the edge of a plate or a bowl while holding the other end.
With the dominant hand take the chocolate bar and run it down on the grater. The metal rivets would shred the chocolate into small flakes.
Place the chocolate shred in the refrigerator so that they solidify a little bit.
They can be used immediately too.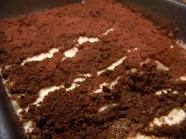 Shredding Chocolate in a Blender
Cut chocolate into small pieces and place them in the refrigerator for about 30 minutes so that they get firmer.
Transfer the small pieces into a blender and process on the pulse setting to get freshly shredded chocolate.
A potato peeler can also be used to shred chocolate if you need a small quantity. You can decorate your desserts and cakes very often with freshly shredded chocolate once you master the art of shredding chocolate.
Image credit: jamesbonfieldrecipes.wordpress.com ; vitchen.com/blog ; thechipmonk.wordpress.com/
How To Shred Chocolate