How To Shred Mozzarella

30 Nov 2011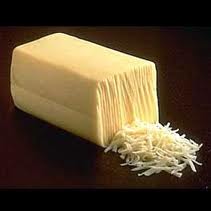 Mozzarella is soft cheese and shredding it requires some expertise and knowledge of right technique. Soft cheeses often get messy on the grater and tend to form a paste in a blender or food processor. However, if done gently, mozzarella can be easily shredded into silky fine strings perfect for pizzas and pastas. Read on for detailed steps to get freshly shredded mozzarella cheese…
Steps to Shred Mozzarella Cheese
Mozzarella tends to break down and crumble on the grater. A little bit of preparation can help to avoid this. Place cheese in a bowl/plastic bag and refrigerate for about an hour before grating.
Grease the cheese grater using a little bit of olive oil, margarine, or vegetable oil. This would prevent cheese from clumping on the blade. If planning to use a blender or a food processor, the blades can be greased.
Hold cheese in the dominant hand and then run it down 'very gently' on the stand alone grater or a hand held cheese grater. Alternately, place cheese pieces in a blender and process using the pulse setting.
Repeat the process with all the cheese to be shredded.
Watch the video for learning how to shred mozzarella cheese:
Shredded cheese can be stored in zip-lock bags in the refrigerator for use later. Learning how to shred mozzarella cheese can help to make fresh cheese blends with other soft and hard freshly grated cheese. Moreover, buying whole cheese and shredding them at home would work out to be more economical too.
Image credit: whatyouknead.wordpress.com/ ; melbournepizzadelivery.com.au/
Video credit: youtube.com/
How To Shred Mozzarella