How To Shred Cheese

28 Nov 2011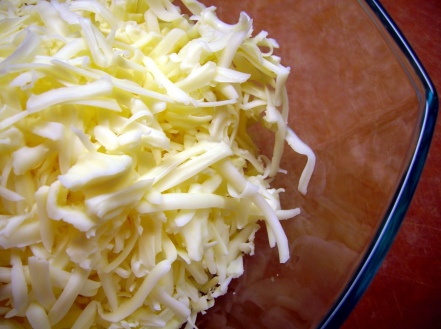 Shredded cheese is often expensive and when it can be done easily at home, why resort to the supermarket bought ones. A food processor or a grater is all that is required to get the job done. The choice of cheese does matter where shredding is concerned. Cheeses made of part-skim milk shreds well than those made from whole milk. Moreover, if cheese contains cellulose, the shredded cheese would not clump. Once you master the method to shred cheese, you can enjoy freshly shredded cheese of your choice for every meal. Read on for detailed steps…
Steps to Shred Cheese
Keep cheese block in the refrigerator for about 10 to 15 minutes prior to shredding.                                                                          
Clean the cheese grater and grease it with olive oil, margarine etc. Do not over do it. Just a thin film is enough. This would keep the cheese from sticking onto the shredder as well as make cleaning easier. A food processor can also be used for shredding cheese. Just grease the blades.
Place the cheese grater on the cutting board at 45 degrees and run the cheese block down the shredder. Alternately, push in the cheese block through food processor.
Repeat and keep emptying the piled up cheese into a bowl.
Make sure to keep moving your fingers back so that they do not get hurt.
Hard cheese like cheddar shred well with this technique. However, shredding soft cheese like mozzarella requires some technique. Being gentle is the key word where soft cheeses are concerned. Soft cheese can clump once shredded or they can stick on to the grater or blades of a food processor. Hence, the best way would be to gently shred them using a hand grater. Watch the video to know more about the same.
Shred cheese at home and garnish pizzas, pastas, salads, soups, etc and make them taste awesome!
Image credit: movitabeaucoup.com/ ; adventuresofamarinewife.wordpress.com/
Video credit: youtube.com/
How To Shred Cheese