Sugar Mommas Tips, Tricks & Shortcuts
31 Oct 2011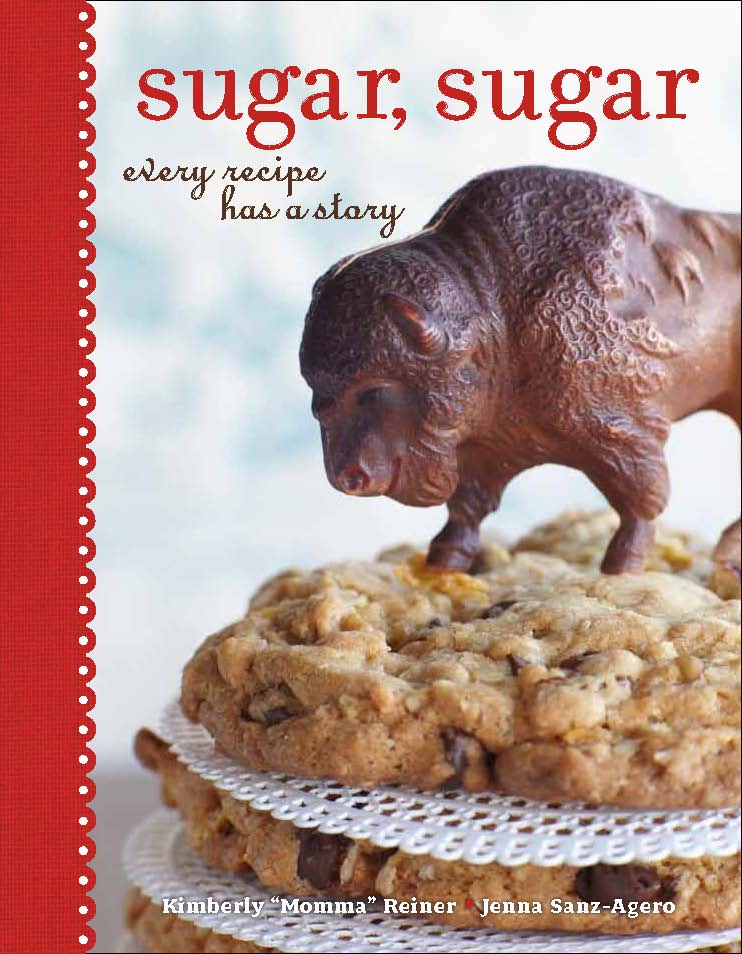 We like to say we have our own "Sugar Speak" and if there's a way to do something faster or easier, we are in favor. Our book, "Sugar, Sugar: Every Recipe Has a Story" has taken heirloom recipes and updated them so that every home baker can easily recreate these treats in their own kitchens.  You shouldn't feel like you need to graduate from culinary school with a doctorate in the cacao bean to create unique, amazing treats.
To start with, we've tried to ensure that the majority of our recipes call for ingredients that are already in your pantry and refrigerator or that you can easily find at the local supermarket. You won't see a recipe that calls for salmonberries and cardamom or black truffles and wattle seed. We also like to offer Sugar Mommas Tips – special tidbits to go along with the recipes, ways to sass up, speed up, or modernize the end result.  These are categorized with some examples below:
Sugar Mommas Notes: Sometimes these are as simple as how to transfer pie crust from your work surface to your pie plate (rolling pin!), recommendations for brands we have had good luck with or that the recipe creator prefers, or if we noticed visual cues when testing the recipes that might help you know if you're on the right path. For example, when making Italian Love Cake, if the ricotta disappears when you bake it, don't freak out – it just sunk to the bottom.  We also offer ways to substitute or create ingredients so you don't have to run out to the store for something special. If a recipe calls for cinnamon sugar, what's the right balance between the two to create your own? Or if you need superfine sugar, just throw your sugar in the food processor. Voila!
Sass It Up: These are suggestions for how to spruce up your desserts or maybe make the presentation more dramatic if you're trying to impress. They can include adding textures for visual and other sensory stimulation, such as fresh fruit, edible flowers, bold sugar crystals, or even holiday decorations (like putting miniature candy canes on a chocolate mint bar makes you Christmas party-ready in a flash).  This category also includes ways to "go gourmet" without breaking the bank. What products are best for you to spend your money on that will make the biggest impact on the end result? Good chocolate (we love Valrhona) in any recipe or sea salt (Mouldon) on top of cookies are good examples. Your best bet if you were to splurge on one baking essential? We say go for excellent Tahitian Vanilla.
Modern Variation: This can help make something old seem new without too much effort. You can try swapping some ingredients (blackberries or lingonberries instead of strawberries), altering the way you decorate a cake (try leave the sides bare, exposing the filling and icing the top only), or simple presentation (serve those Chocolate Hydrogen Bombs in a martini glass instead of a bowl).
Carpool Crunch: When you are in a rush and don't have the time or desire to make everything from scratch, there are alternatives to make things pseudo-homemade. Decide who the pie is for. If it's for the kids, grab a ready-made crust at the store. If it's for company you want to impress, grab the dough from a bakery and roll it out yourself. If you don't want to wait for and clean a double boiler, the microwave is a useful tool for melting.  This is also the section we like to use to suggest Nifty Gadgets for the kitchen (like Wilton's egg separator), or convenience products like caramel (Kraft caramel bits are already unwrapped), graham cracker crusts (Keebler sells graham cracker crumbs), or brown sugar (Redi-Measure pre-measured, firmly packed and individually packaged packets).
There are many other helpful suggestions and tips in our book. In short, we want to encourage you to get into that kitchen and start baking. Don't be afraid to experiment. It doesn't have to be perfect, and if it's made with love in your kitchen, people will appreciate it. Always remember that what YOU do in the kitchen has value.  Happy Baking!
The Sugar Mommas
This blog is written by Kimberly "Momma" Reiner and Jenna Sanz-Agero, the authors of the cookbook, Sugar, Sugar. To learn more or to purchase the book, visit SugarSugarRecipes.com. 
Sugar Mommas Tips, Tricks & Shortcuts