Tips To Remove Cherry Stain

23 Sep 2011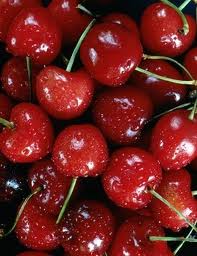 The dark red to purple stains of cherry are quite difficult to deal with if prompt action is not taken. In fact removeing old caked out stains can cause permanent damage to the fabric. So, read on to know how to remove cherry stains without harming your fabric...
Steps to Remove Cherry Stain from Washable Fabric or Clothing
Scrape off cherry from the cloth.
Turn the cloth inside out and run it under cold water. This would force the stain to be flushed out.
Take some liquid laundry detergent and rub it on the stained area. Let soak about 15 to 20 minutes.
Rinse the area with cold water and check if stain is still persistent.
Treat cherry stain with hydrogen peroxide or any oxygen bleach. Let stand for 10 minutes and then rinse well.
Wash cloth with chlorine bleach or color bleach well.
Check for stain prior to drying.
Removing Cherry Stain from Non-washable Carpets and Upholstery
Get rid of excess cherry stain from carpet and upholstery by scraping.
Mix together dish washing liquid and cool water. Sponge in this solution into the stained area using a clean cloth.
Blot dry and repeat the process until the stain is completely removed.
Rinse the area with white vinegar if stain persists.
Once stain is removed, sponge in cool clean water and blot dry.
The dark red color of stains might pale in the first few steps but the stain can be removed by sticking to the procedure. Cherry stains or cherry juice stains can be removed easily with this method. Do try it out to remove stains of tomatoes, beetroot, and oranges too!
Image credit: trishminers.wordpress.com/
Tips To Remove Cherry Stain