Top 5 Tips to Great Baking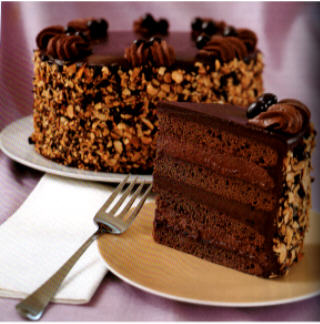 The holidays are definitely a great time for baking. For all those who have baked their own cakes and yummy batches of cookies, you know how fun baking can be! However, for those of you who have wanted to do your own baking but have been discouraged by the time and effort it takes, we know how you feel.That's why we've created a list of the Top 5 Tips to Great Baking! Check it out:
Top 5 Tips to Great Baking
Baking can be a lot of fun, especially because decorating allows a lot of room for creativity. Once you've mastered the basics, baking becomes easy and you'll find that you can apply a lot of the same techniques to almost everything you bake!
1. First and foremost, get yourself a good set of measuring spoons and cups. Measurement is the key to getting your baking right. Most people overlook the fact that baking is different from cooking in that exact measurements and mixing procedures are absolutely required in order for the texture, taste, and overall feel of the recipe to come out correctly. That being said, select a recipe that you would like to bake and stick to it thoroughly, especially the very first time you decide to make it. Once you get it right you can customize it a little bit more to your personal taste.

 
2. Invest in some good bakeware.This does not mean that you get yourself the most expensive things around, but get something that is durable and preferably non-stick, just to make your life a little easier come clean-up time.
3. For the right texture and great results, it is best to keep all your baking ingredients out of the refrigerator and bring it to room temperature before using them. Sift your dry ingredients to ensure that they are properly blended and also to avoid any lumps that could hamper taste and feel of your baked goods. The two most important ingredients to have at room temperature when baking is the butter and the eggs!
4. Know your oven. Although the temperatures and time given in most recipes are generally correct, the exact time required may vary from oven to oven. It is important to keep a watch over your dish (especially the first time) while it is baking. Only then will you come to know the exact time required for baking things in your oven.
5. Finally, you must know that baking is an art. You may not get the best results the first time, however, practice does make perfect, which is especially true when it comes to the culinary world. Have patience and try the recipe again.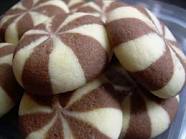 Happy Baking!! If you have an additional tip that you would like to share please do so below!
Image credit: pekanrabu.wordpress.com/ ; ladonnamobile.wordpress.com/ ;  esn.po.opole.pl/
Top 5 Tips To Great Baking