How To Grate Paneer

12 Sep 2011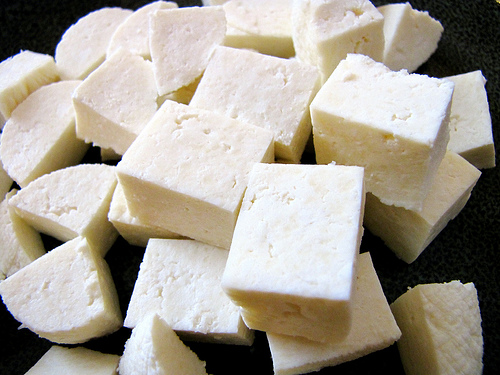 From paneer parathas to paneer bhurji…..grated paneer can create a variety of dishes. Wondering how to grate paneer yourself? Read these easy how to grate paneer tips.
How To Grate Paneer With a Grater:
1 Keep the paneer soaked in water until ready to grate, this will retain the softness.
2 Cut the paneer into pieces, large enough to hold comfortably
3 Over a board or plate, hold a grater firmly with one hand and rub the paneer pieces in an up and down motion against the grater.
4 Repeat with the remaining paneer.
Apart from grating paneer with a grater, you can also use a food processor for the purpose however, make sure that you do not over process or the paneer will turn into a big lump. Mashing paneer by rubbing it between your palms is another way to achieve desired results, in case you do not have a grater available. Choose any of the methods from these how to grate paneer ideas and savor the taste of paneer in your food.
Image Courtesy: tastyfood.in
How To Grate Paneer