How To Grate Cheddar Cheese

31 Aug 2011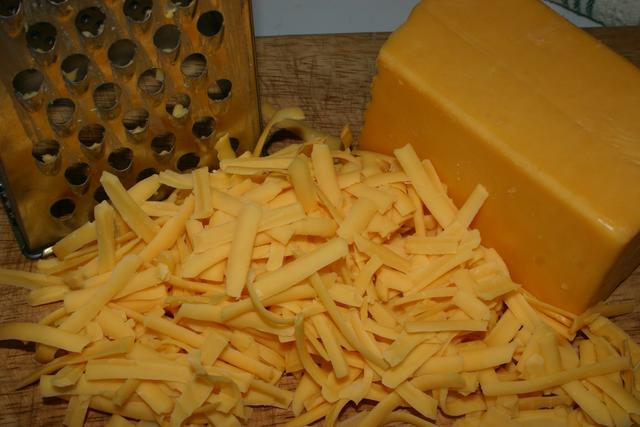 Wondering how to grate the brittle Cheddar Cheese? Look no further...read on for some simple tips on how to grate Cheddar Cheese and do it with ease in your kitchen. 
How To Grate Cheddar Cheese Using A Grater:
1 Cut the cheese into pieces which are easy to handle.
2 On a board or a plate, firmly hold the cheese grater with one hand.
3 Using the other hand rub the cheese against the grater. If you want finely grated cheese choose the small sized holes and the medium sized holes if you want the cheese a bit coarse.
4 Rub the cheese in an up and down motion and tap the grater a bit to remove the cheese stuck to the underside of the grater. Repeat the process with the remaining cheese until you achieve the desired quantity of grated cheese.
Grating Cheddar Cheese In A Food Processor:
1 Spray the blade of the food processor with a non-stick cooking spray. This will avoid the cheese from sticking to the blades.
2 Cut the cheese in to about 1 ½ inch pieces and add to the jar of the food processor.
3 Secure the cover and process checking constantly. Stop when the cheese is grated to the desired fineness. Since cheddar cheese is harder, it might take some time to be grated, specially the edges.
4 Transfer to a bowl when done.
You can also spray the surface of the grater with a non-stick cooking spray to avoid the cheese from sticking. Use these easy how to grate cheddar cheese ideas and impart that added flavor to your food.
Image Courtesy : free-extras.com
How To Grate Cheddar Cheese