How To Grate Lemon

31 Aug 2011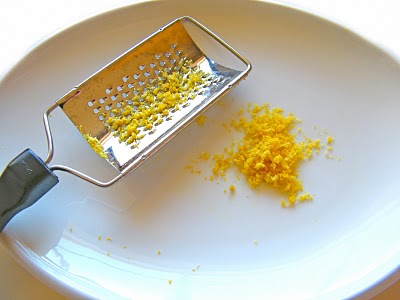 A little bit of lemon zest in your food can completely transform its otherwise bland flavor. From a salad to a cake, lemon zest has all the enchantment to impart that distinct flavor to your dish. However, grating the lemon zest can be a bit tricky at times. Read these simple how to grate lemon tips and create the magic in your dishes.
How To Grate The Lemon With A Grater:
1 Wash the lemon thoroughly. Since the outer layer is exposed to the dirt and pesticides, it must be cleaned well.
2 Place a kitchen towel or a paper towel on the work surface and place the bowl over it. This is done to avoid any grated rind to spill on the work surface. You can easily lift the paper towel, and transfer the grated lemon, if any falls out of the bowl.
3 Hold the hand held grater firmly with one hand and the lemon with the other hand over the bowl.
4 Using the smallest holes on the grater, rub the lemon in the opposite direction. Turn the lemon around and grate from the other side just until the white pith begins to show.
5 Do not grate the white pith along with the peel, as the pith is bitter and may spoil the taste of your dish.
6 One lemon usually yields about 1 teaspoon of rind.
 Grating Lemons Without A Grater:
1 Scrub the lemon thoroughly and rinse with cold water. It is important to remove any dirt and pesticides from the skin, since you will be using the peel in the dish.
2 Using a sharp paring knife, carefully slice off the outer layer of the lemon. Make sure not to incorporate the white pith and just use the lemon colored skin.
3 You can either slice off the outer skin or make a round coil as you do while peeling the apples. Whichever method you feel is easier.
4 On a cutting board, place the lemon peel and chop with a large knife. Chop very finely until you attain the size of the zest you want.
Now since you know how to grate lemon with ease, try this amazing recipe of Broccoli With Lemon Sauce and Pecans. Do share them with your friends too and bag all the compliments for your culinary skills. Happy Cooking!!
Image Courtesy: simplybellababy.blogspot.com
How To Grate Lemon