How To Ship Cheesecake

15 Jul 2011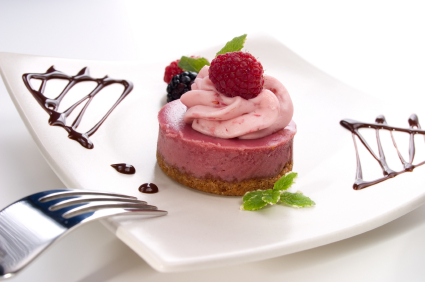 You have to ship cheesecake into two boxes to ensure that the taste, texture, and flavor of cheesecake are not lost during transit. It is also important to maintain the colder temperature of cheesecake to avoid it being spoiled. Ifood offers you the complete information on how to ship cheesecake. Read on to know more for shipping cheesecake the right way…
Things Required To Ship Cheesecake
Frozen cheesecake
Plastic wrap
Cardboard box – 2 [One large, and the second a slightly smaller one]
Shipping peanuts
Dry ice
Packing tape
The Step By Step Guide To Ship Cheesecake
Always allow the cheesecake to freeze well. It should be frozen to solid before shipping. Keep it in the freezer for 8 to 12 hours or until desired level of freezing is achieved.  
Wrap frozen cheesecake
Wrap the frozen cheesecake using plastic wrap. It is advisable to have 5 to 6 rounds of wrapping. Keep pulling each round of the wrapping to hold the wrapping tight. Tuck in the loose end of the last wrap around and under the cake.
Prepare the smaller cardboard box
Meanwhile, with shipping peanuts line the bottom of the smaller cardboard box. Place the cheesecake atop the lining. Now, with a cloth, preferably dishtowel, cover the cake tip. Tuck in the cloth ends under cake pan.
Place dry ice
Stuff the four corners of the cardboard box with packets of dry ice. Place one packet of dry ice above the dishtowel as well. This is essential to retain the colder temperature of the cheesecake.
Stuff with shipping peanuts
You can use shipping peanuts to stuff the extra spaces. They should be tightly packed to prevent the cake from moving and being spoiled en route destination. With the clear packaging tape, secure the box.  
Prepare the larger cardboard box
Now, line the bottom of larger cardboard box with shipping peanuts. Place the secured smaller box on the lining. Stuff the bigger box with peanuts until it tightly holds the smaller box. Seal with packaging tape in the same way the smaller box was packed.
Choose express shipping to ship cheesecake
If you are planning to handwrite the address, use a marker and write in capital letters. The writing should be legible. It is advisable to mention that the cheesecake is perishable, fragile, contains dry ice, and should be refrigerated once opened. It is advisable to choose express shipping for faster delivery to the recipient.
Things To Watch Out For
1. Allow the cheesecake to freeze thoroughly. Well-frozen cheesecake will remain unspoiled up to 3 months.
2. It is advisable to check for the temperature before packing. Dry ice is very essential to retain the colder temperature, failing which the cheesecake will be spoiled by the time the recipient receives it.
Follow these guidelines on how to ship cheesecake to ensure that your gift is delivered perfectly safe.
Image Credit: ifood.tv
How To Ship Cheesecake