Carry Fish: How to Tips & Ideas

15 Jul 2011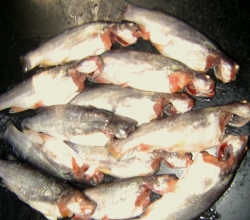 Fish is the healthiest food, full of amino acids and healthy-fats. If you are planning to carry fish, you need to take certain precautions on packaging fish, be it fresh or frozen.

 
Tools to carry fish:

 
There are few essential tools required to carry fish. These tools include:
Soft side cooler

 
Cardboard box

 
Dry ice

 
Newspaper

 
Tips to carry fish (fresh/frozen):

 
After purchasing the fish, wrap the fish individually in old newspaper. This will absorb the excess moisture and also protect the fish from damage.

 
Keep the wrapped fish in a soft-sided cooler along with dry ice. The dry ice will help in keeping the fish cold.

 
You can keep the cooler in a cardboard box and mention on the top of the box "perishable item: keep refrigerated".

 
If there is any empty space in the cardboard box, you can fill it with packaging materials such as newspaper or bubble wrap.

 
Seal the box using the tape.

 
Try to send the box as fast as possible so that your fish reaches in an edible condition.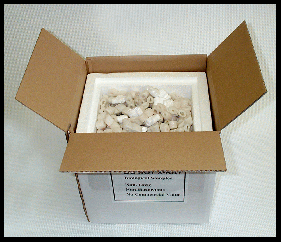 Warnings:

 
Before purchasing the fish, make sure that it is fresh. This will ensure that fish is fresh when it reaches its final destination.

 
While purchasing the fish, always check fish for freshness by smelling it. Do not pack any such fish which smells "fishy".

 
Always handle the dry ice after wearing the hand gloves. This will prevent any sort of damage to your skin.

 
Ensure that you have enough dry ice for packaging the fish, be it fresh or frozen. For example, you need around one pound of ice for about 25 pounds of fish. If you are carrying bulky fishes, such as crab legs, you need extra dry ice to protect them from air spots in the packaging.

 
Thus the above mentioned tips are the easiest and simplest method to carry fish.

 
Enjoy!!

 
Carry Fish: How To Tips & Ideas