How To Ship Pie

14 Jul 2011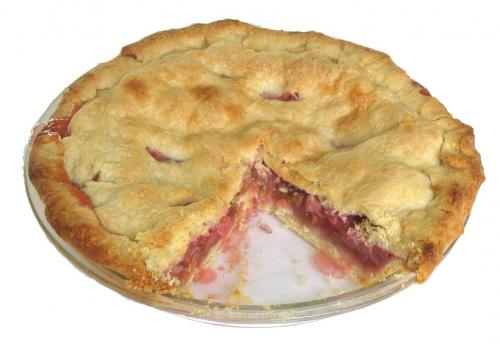 Many a time you would have failed in your attempt to ship pie to your friend because you were not aware of the right way. Now, you can stop worrying. Ifood brings you the complete guide on how to ship pie the right way. Read on to know more…
What Is Required To Ship Pie
Frozen pie
Domed lid, preferable plastic
Packaging material, including shredded paper or foam peanuts
Box, sufficient to hold the pie
Packaging tape
Address label
The Step By Step Guide To Ship Pie
Freeze The Freshly Baked Pie
It is always advisable to bake pie just one day before shipping it. This will avoid pie from being spoiled. Allow the pie to cool thoroughly. It is advisable to freeze pie without arranging the topping, if any. Send the topping separately in an airtight container. Place the cooled pie in a plastic wrap and cover it tightly. Place in the freezer and allow the pie to freeze at least 6 to 8 hours. Freezing overnight is more preferable as it will aid in keeping the flavors intact while shipping pie.
Pack The Frozen Pie
Place the packaging material atop covered, frozen pie. With the packaging tape, secure the plastic lid above the packaging material. This is essential to prevent the pie from shifting during transit.
Prepare The Box
Meanwhile, prepare the box in which you are planning to ship the pie. Line it with packaging material and then place the pie inside the box. Place the additional packaging material inside the box to fit in the pie snugly.
Secure The Box
With the help of a packaging tape, secure the closed box. Stick address label atop the shipping box. If you are planning to handwrite the address, use a marker and write in capital letters. The writing should be legible.
Send Via Express Shipping
Mention that the shipping material is perishable and should be refrigerated, if possible. It is advisable to choose express shipping for faster delivery top the recipient.
Things To Watch Out For
1. It is advisable to ship only fruit pies having a double crust or thick custard pumpkin or pecan pies.
2. Avoid shipping cream pies and meringue pies, as they are more prone to damage during transit.
3. You can use dry ice or frozen gel packs for keeping the pie chilled during shipping.
4. It is advisable to avoid sending pie during warm weather. Warm weather will trigger faster deterioration, spoiling the flavor and texture of the shipped pies.
5. If you are planning to send more than one pie, then ship them in separate boxes.
Make use of the steps mentioned above to ship pie to your near and dear ones overseas. Make the recipient feel happy by shipping these lovely homemade gifts.
Image Credit: ifood.tv
How To Ship Pie