Carry Roll : How to Tips & Ideas

8 Jul 2011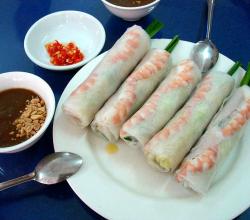 Rolls are the most delicious snack item liked by almost everybody. If you want to carry roll for your far-away friend, you should follow food safety procedures. Following a few simple steps will ensure that your roll reaches its destination in good condition. Read on to know more...

 
Tools required for carrying roll:

 
Corrugated cardboard

 
Dry ice

 
Brown paper

 
Tape

 
Tips to carry roll:

 
After making the rolls, make sure to make them cool.

 
Once the rolls are cold enough, you can wrap them in corrugated cardboard.

 
Keep the dry ice on the wrapped rolls.

 
Keep the wrapped rolls along with dry ice in a box. Wrap the box with two-three layers of brown paper. Tighten the box with packaging tape.

 
Write the appropriate address. You can also mention on the top and sides of the box that says" Keep refrigerated."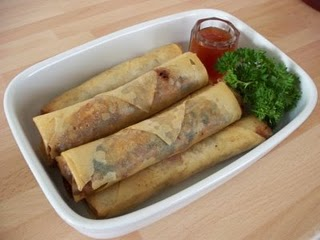 Warnings:

 
Make sure the temperature of the rolls do not exceed 40 degrees F for longer than two hours.

 
Always handle the dry ice with the help of gloves. Dry ice can cause skin to freeze and may lead to frostbite.

 
Dry ice keeps the food frozen for maximum two days. Therefore try to deliver the food to its final destination within two days.

 
Hope after reading this article, you will be able to carry roll in a safe and convenient way.

 
Image credits: ifood.tv, unique-recipe.blogspot.com 
Carry Roll : How To Tips & Ideas