Carry Pizza : How to Tips & Ideas

5 Jul 2011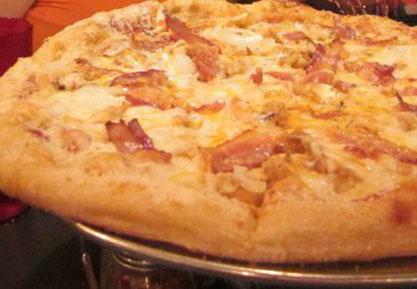 Are you travelling and getting tensed about how to carry pizza? If it is so, then the solution is right here. In this article you will find few essential tips on how to carry pizza when you are travelling by car, bus or airplane.

 
Tools required to carry pizza:

 
There are few necessary types of equipment which are required for carrying pizza safely. You will need the following things:

 
Carry-on-tote

 
Knife/scissors

 
Tips on how to carry pizza while travelling:

 
The very first and important thing is that you should buy or make the pizza on the day you are supposed to leave.

 
Make the appropriate slices of the pizza and wrap each individual slice thoroughly with the aluminium foil.

 
Once the slices are properly wrapped, do not forget to wrap them in plastic bags.

 
Get some good quality carry on tote bags either online or from the baggage store. Put those packages in a carry on tote bag. Your pizza will reach safely to its destination.

 
Alternative methods to carry pizza: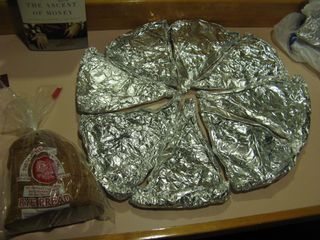 There are many other methods as well to carry pizza in an easy way. For this you will need the following things:
Insulated shipping container

 
Plastic wrap

 
Packing materials such as Styrofoam, paper etc.

 
Gloves

 
Instructions:

 
Put the pizza in your freezer for overnight. Remove the pizza from the freezer the next day and wrap in shrink wrap. Make sure to wrap the pizza several times.

 
Put the wrapped frozen pizza in the insulated shipping container.

 
Put the dry ice directly on top of the frozen pizza by putting on your gloves. You can also fill the extra space with packing materials. This will keep the pizza firmly in the position and also help to keep the dry ice from warming.

 
Seal the container and label it with appropriate address.

 
Your pizza is ready for the shipping.

 
Warnings:

 
Always seal the aluminium foil of the packed pizza. Otherwise there would be chances of leakage.

 
Instead of using carry on tote bags, you can also make the pizza boxes for delivering the pizza. This will keep the pizza fresh for several hours.

 
Thus these are some of the simple and easy techniques to carry pizza from one place to another. Apply the above mentioned tips and get your pizza delivered in a most convenient way.
Image credits: www.ifood.tv & http://retrolife.typepad.com/

 
Carry Pizza : How To Tips & Ideas