How To Bake Gingerbread

30 Jun 2011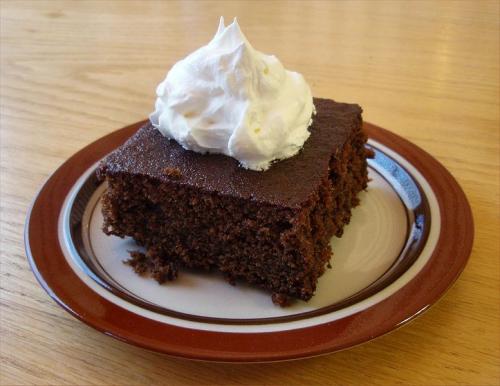 Gingerbread cake's popularity as a Christmas dessert has grown so much that it has become synonymous with Christmas. However, how many of you actually know how to bake gingerbread cake? Try this ifood guide on baking gingerbread cake to make the tastiest of the gingerbread.
The Complete Guide On How To Bake Gingerbread Cake
Ingredients
Flour: Flour is the basic ingredient of any cake. While self-rising flour is advisable, you can use all-purpose flour also. Use  1 ½ tsp baking soda and ½ tsp salt for every 2 ½ cups all-purpose flour to help the cake to rise properly while baking.
Molasses: Molasses add color and sweetness to the gingerbread cake. It offers a distinct flavor to the cake. Use flour and molasses in the proportion of 5:2.
Ground ginger: The very life of gingerbread, it offers a pungent taste to this cake. Choose freshly ground ginger, every 2 ½ cups of flour calls for the use of 1 tsp ground ginger.
White sugar: Sugar enriches the sweetness, while aiding in slowing down the formation of gluten. Add ½ cup of sugar for every 2 ½ cups of flour.
Butter: Along with tenderizing the batter, butter adds to the softness of the cake also. Add ½ a cup of butter for 2 ½ cups flour.
Egg: Egg is required to hold the dough properly. Add just 1 egg for 2 ½ cup flour.
Ground cinnamon:  A flavoring agent, this enhances the flavor of ginger. 1 tsp of ground cinnamon is sufficient for 2 ½ cups flour.
Ground cloves: Cloves are optional. However, you can add ½ a tsp of ground cloves to boost the flavor.
Hot water: To bind the dough properly you need hot water. Use 1 cup of hot water to bind the dough.
Instructions On How To Bake Gingerbread Cake
Preheat oven to 350 degrees F or as per the temperature specified in the recipe you are following, at least 15 minutes before baking.
You can use a 9-inch square pan for baking gingerbread cake. Greasing the pan is very essential to prevent the batter from sticking onto the pan bottom. With a paper towel or pastry brush, you can apply an evenly grease the pan sides and bottom.
Sift flour with baking soda, salt, cinnamon, ginger, and cloves.
Cream the butter to light and fluffy. Never add sugar all together. Divide into parts and add little at a time, beating well each time. Take care to avoid over-creaming as this can cause gingerbread to develop uneven surface.
Add eggs, one at a time, beating thoroughly after each addition. Now, you can add molasses. You should scrape down the sides of the container to avoid batter from sticking onto the sides while transferring. Add hot water and mix well.
Transfer the batter as such into the prepared oven. With the backside of a spatula, smooth the batter top.
The cake takes about 60 minutes to be ready. Check for the doneness, if you are not sure about the level. You can insert a smooth knife in the cake center. If it comes out clean, the cake is ready. Else, bake for few more minutes. Avoid over-baking, as over-baking will deprive the cake of its moistness.
Allow to cool thoroughly in the pan itself.
Voila! The gingerbread cake is ready to be enjoyed. Before serving, dust the cake top with generous amount of powdered sugar for an enriched taste.
Now that you have learnt how to bake gingerbread cake, make your Christmas even more special with homemade gingerbread cake.
Image Credit: ifood.tv
How To Bake Gingerbread