How To Bake Sponge Cake

28 Jun 2011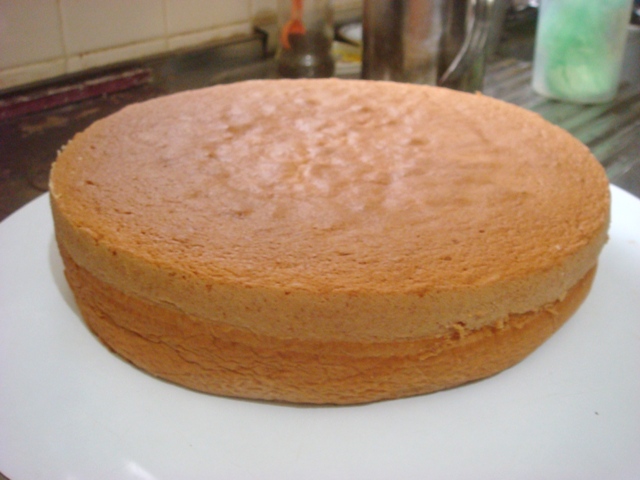 Baking sponge cake is now simpler. Read the ifood comprehensive guide on how to bake sponge cake to make this versatile cake as and when desired. 
The Complete Guide On How To Bake Sponge Cake
Sponge cake, at times, is used to refer to the complete range of foam cakes. They are so tasty that they can be eaten without any adornment also. Eggs and sugar, beaten together, act as leaving agents for these cakes. Read to know more about baking these tasty delights.
Ingredients
Cake flour: The basic ingredient of a sponge cake. If you are using plain flour, then add 2 tsp baking powder every 200 g plain flour.
Sugar: Bring in the moistness and sweetness into the cake batter with sugar. You can add flour and sugar in the proportion of 2:3.
Butter: Soften and tenderize batter with butter. The ideal proportion of flour to butter for a sponge cake would be 1:1.
Eggs: Eggs are good dough binders. Add 8 whole eggs, separated, for every 200 g of cake flour used.
Vanilla essence: This optional flavoring agent which adds to the taste of the cake.
Instructions On How To Bake Sponge Cake
It is advisable to use a two-piece 1-inch tube pan for baking sponge cakes. These pans will aid you in removing the cake with fewer efforts. You can also choose loaf pans or regular cake pans. Whichever pan you use, you should not grease the pan. Sponge cake recipes call for a dry and clean pan to cling to during the baking process. Greasing can cause it to slip down while creeping up. You can use baking parchment to line the pan bottom, which will help in easier removal of baked sponge cake.
Always crosscheck the ingredient measurements before working on the recipe.
Separate the egg yolks and egg whites. Bring egg whites to room temperature before beating.
Preheat the oven as specified in the recipe and adjust oven racks to the center of the oven.
Sponge cakes are based on beaten egg yolks and whites that deflate fast. Hence, if you are a beginner, it is advisable to beat them separately. Special care needs to be taken while beating or folding in egg white. Insufficient beating or improper folding into the batter will yield low-volume, coarse cakes. Excessive beating or folding can break down egg white foam, yielding a compressed sponge cake.
Just beat the eggs whites to form stiff peaks. Whisking egg yolks on medium heat to pale and thick will increase the cake volume.
Never add sugar all together to egg yolks. Gradually add sugar to beaten, warm yolks, beating continuously for a greater volume. The mixture should be able to form a ribbon.  
Gently, but thoroughly fold in flour. There should not be any white patches. You can use a balloon whisk to fold in egg whites and flour alternatively into yolk mixture. Do not stir the mixture. Fold in gently to minimize air loss.
Transfer to prepared pan with a spatula and bake immediately. Check for doneness. You can slightly press the cake surface to see if it springs back or just insert a toothpick to see whether it comes out clean.
Cool thoroughly and invert on to a colander or cake plate.
If desired, sprinkle a little sugar syrup on the cake after removing the top and bottom with a knife.
The cake is ready to be relished! Now that you have learnt how to bake sponge cake, it is time to treat your guests with your culinary skills.
Image Credit: ifood.tv 
How To Bake Sponge Cake