How To Bake Chocolate Cake

27 Jun 2011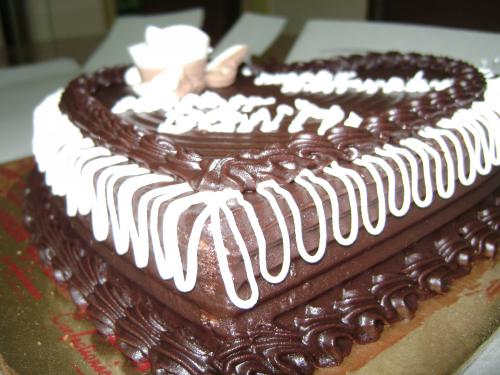 Many of you adore chocolate cake, but how many of you actually know how to bake chocolate cake. This time-tested guide on baking chocolate cake from ifood will now help you to bake a chocolate cake at home. You can follow this guide to make the best chocolate cake. Read on to know more...
The Complete Guide On How To Bake Chocolate Cake
Ingredients
Flour: Flour is the base of chocolate cake. You can choose plain flour or self-rising flour for baking a chocolate cake. If you are using plain flour, then for every 4 cups of flour, add 2 tsp baking soda and 1 1/2 tsp salt.
Cocoa: Cocoa is the flavoring agent of a chocolate cake. Use ½ a cup of cocoa for every 4 cups of flour. Excessive use of cocoa can give a bitter taste to the cake.
Butter, margarine, or oil: These ingredients keep the cake batter tenderized and soft. The flour and oil should be in the proportion of 4:1 for chocolate cake. Never substitute oil with butter or margarine, if the recipe calls for oil.
Sugar: Sugar sweetens and retains the moisture of the batter. Add flour and sugar in the ratio of 2:1. Excessive sugar can spoil the cake.
Cider Vinegar: You can use cider vinegar as a dough binder. It functions in the same way as eggs. Add just 1/2 a tbsp for 1 cup of flour. Along with keeping the flavor of the cake intact, it will give you a moister chocolate cake. Use ½ a cup of cold water for 1 cup of flour to aid cider vinegar in binding the dough.
Instructions On How To Bake Chocolate Cake
Prepare the cake pan before you start mixing the ingredients. Grease thoroughly with oil. Use a paper towel for even coating. Then dust with a little cocoa powder and shake the pan to remove the excess cocoa powder.
Preheat oven to the temperature specified in the recipe at least 15 minutes before baking chocolate cake.
Always bring butter, oil, margarine, or shortening to room temperature before creaming.
Always sift flour, baking soda, cocoa, sugar, and salt to avoid lumps. Only then, add the wet ingredients.
Always start mixing the ingredients at the slowest pace. Gradually increase the pace to provide maximum aeration. The batter should be evenly blended, creamy, and smooth.
With a spatula, transfer the chocolate cake batter into the prepared cake pan. Keep scrapping the sides and bottom to transfer the compete contents. With the spatula, spread the batter to make it even on the top surface.
The cake takes about 1 hour to be baked. Keep the oven door closed until completely baked. Check for the doneness by inserting a teaser into the cake center. It should come out clean.
Transfer to the wire rack for cooling only after it is partially cool.
Serving Suggestions
Serve chocolate cake as small slices.
You can serve it warm, if you are not frosting it. While serving warm, keep a scoopful vanilla or caramel ice cream for added taste.
Now that you know how to bake chocolate cake, make it and frost it as desired. Serve it and become a star.
Image Credit: ifood.tv 
How To Bake Chocolate Cake